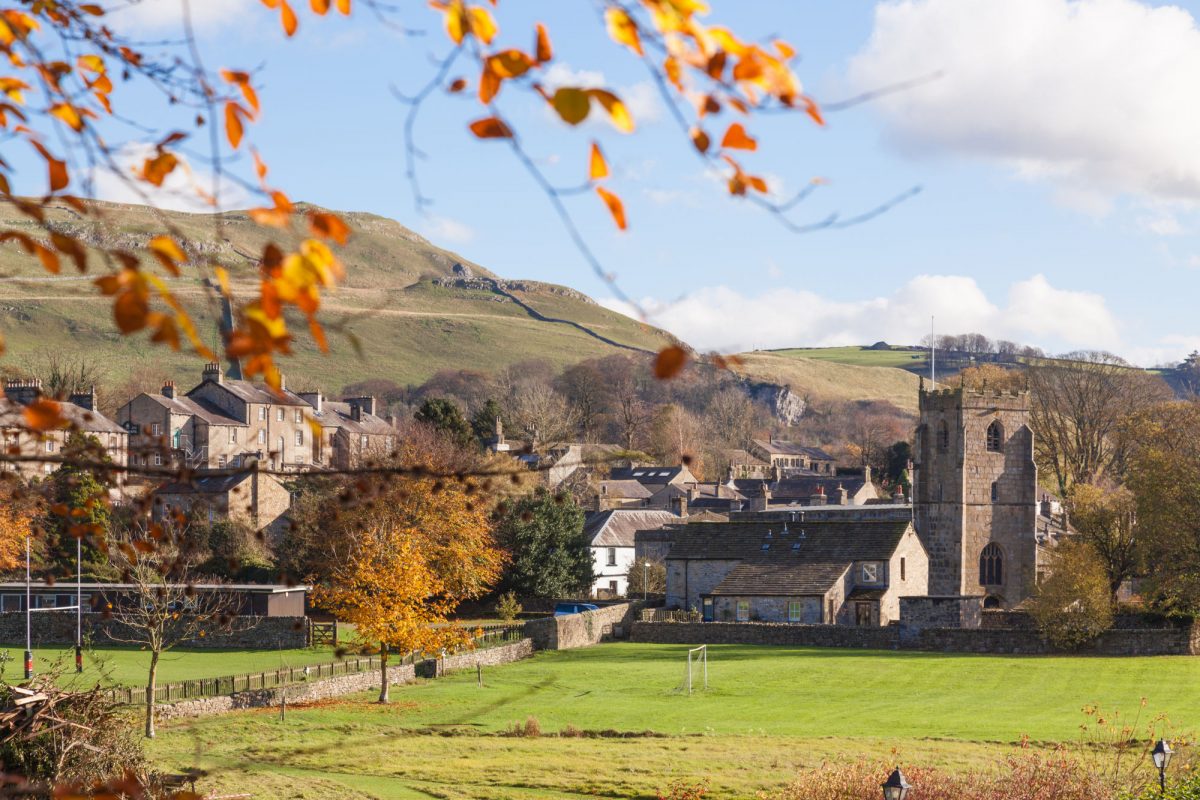 Settle has a vibe unlike anywhere else. It's stunningly beautiful, outdoorsy and artistic, contemporary yet traditional, safe, lovable and bursting with opportunity.
It was also recently named in The Sunday Times top 10 of places to live in the countryside in the UK – no surprise there for its 2,500 residents.
Once you've fallen for its visual Yorkshire Dales charms (which usually takes the first timer an average of 30 seconds), the community spirit and down to earth nature of the place soon shine through. It has both produced and influenced interesting and high achieving people over the years, from singer/songwriter John Newman and composer Edward Elgar to cricketer Don Wilson, winter Olympian Em Lonsdale and the founder of the NSPCC, the Rev Benjamin Waugh.
Alan Bennett, who has a home nearby, is a regular visitor to the town and many is the tourist who has almost walked into fellow shoppers in Booths supermarket on catching sight of the playwright browsing the shelves!
If you're into the outdoors, Settle is arguably the best location in the UK for easy access to the widest variety of activities. Climbers love the surrounding Yorkshire limestone, including Castleberg, the imposing crag which overlooks the town, while underground the cave systems are considered by many to be the finest in the country. Walking is bracing and varied, fellrunning challenging and cyclists can take their pick of on and off-road routes.
Settle has a history of bringing fresh, new events to the public fore. It is home to Settle Stories, an annual storytelling festival which now stages entertainments all year round. Settle Folk Gathering is a free musical event which grew from a regular folk club hosted by local resident, musician and broadcaster Mike Harding to one of the town's busiest weekends of the year. Settle Flowerpot Festival is gaining in popularity year on year. The Victoria Hall – said to be England's oldest surviving music hall – is an arts venue regularly attracting theatre, music, cinema and other entertainments.
The town has a varied cultural offering headed up by a thriving museum housed in The Folly, which is North Craven's only grade I listed building. There is also the smallest art gallery in the world found in historic Upper Settle, the Gallery on the Green, housed in a former telephone box and a wide variety of arts activities can be enjoyed at nearby Giggleswick School's Richard Whiteley Theatre,
Social opportunities are many, with sporting activities represented by active clubs and classes including rugby, cricket, football, cycling, running, various martial arts, yoga, fitness, rounders and of course swimming, at the town's community-owned 20m indoor pool. There are choirs, bands, scouts and in an area steeped in agricultural heritage, young farmers clubs are popular.
Settle is a town with an entrepreneurial spirit, which has always had strength in its number of small businesses and self-employed sectors including farming, trades and business. The town centre is dominated by independent and specialist shops, with opportunities for more. Our creative champions Katy and Jake at The Boxer and Hound café and bottle shop are good examples of those who have opened their own business in the town in recent months. The main larger employers are Giggleswick School, Arla Foods and various tourism, service and care sector businesses.
Potential is great as Settle is generally well connected, both digitally and physically. Although undeniably rural in character, it is surprisingly easy to reach a number of larger towns and cities relatively quickly thanks to the Leeds-Settle-Carlisle and Leeds-Lancaster/Morecambe railway lines.
In the words of Daniel Defoe: "Settle is the capital of an isolated little kingdom of its own surrounded by barren hills." Therein lies the key to its character. Although no longer isolated, the people here have long been used to being creative in many different ways order to live the lifestyles they aspire to.
Get updates by email
Subscribe to the Great Place Lakes and Dales newsletter