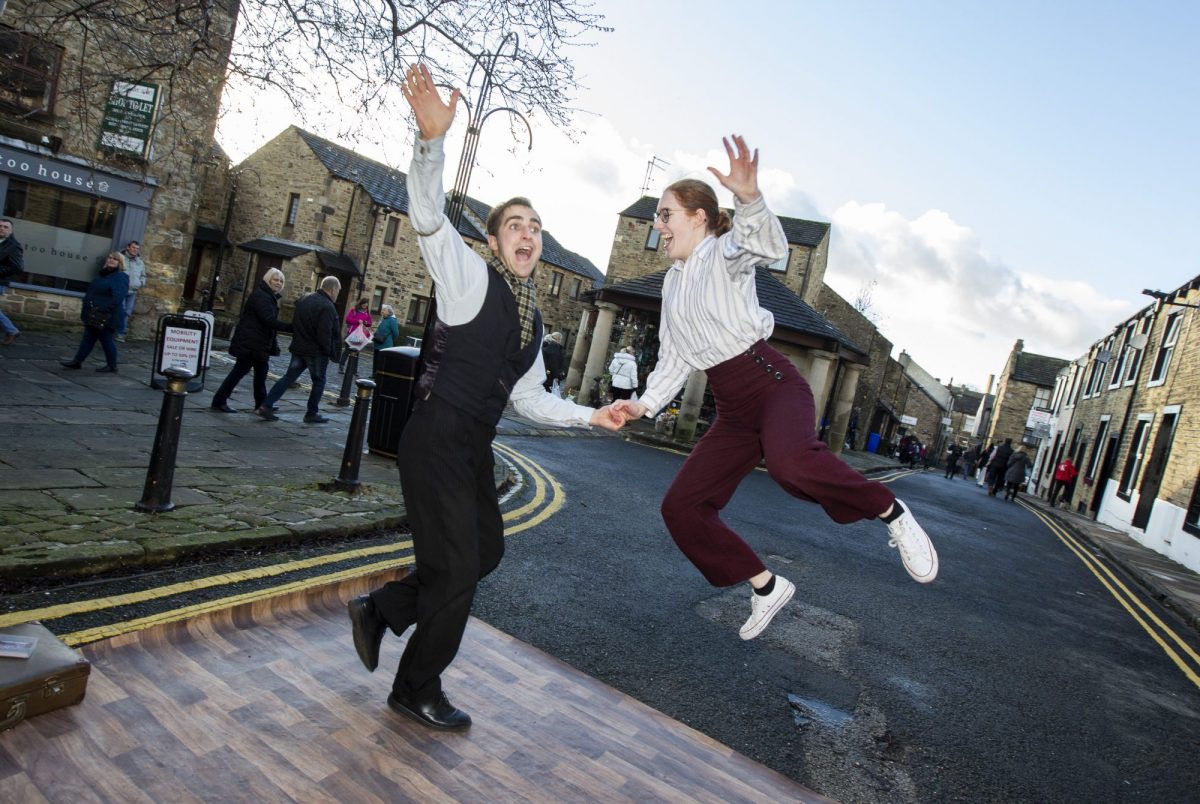 Skipton is a town of smiles. Traditionally the 'Gateway to the Dales', it has also found fame as the UK's happiest place to live, according to The Sunday Times.
It has a historic vibe with its imposing Norman castle keeping guard at the top of the striking High Street, but a rural feel as the hills beyond are full of scenic limestone promise.
Skipton culture is bang up to date. Not only is it home to the forthcoming Hinterlands International Film Festival, it hosts a number of unique arts events throughout the year from Art in the Pen to the Skipton Waterways Festival. It has a thriving indie cafe scene plus lots going on centred around Craven College, which has been recognised as a UK leader for apprenticeships, and numerous musical and theatrical groups.
The town doesn't forget its roots though. Skipton's heritage, its Anglo Saxon name being 'Sceap Tun', meaning Sheep Town, is celebrated annually by Sheep Day.
The town has appeared as a backdrop in various films and TV shows over the year. Its distinctive Middletown hilltop terraces were featured in Monty Python's The Meaning of Life and in more recent TV hit Last Tango in Halifax. When you hear Emmerdale's characters referring to 'Skipdale', guess which town it's based on?
As you would expect from somewhere which has been fought over a few times – most recently when Oliver Cromwell laid siege to the town in the English Civil War – Skipton has its own, fascinating museum. What you might not expect to find there, is one of William Shakespeare's First Folios. This extremely rare volume (one of only four on display in the world) was given to the town by the daughter of a local businessman and is permanently available for visitors to view. The other three are in Stratford-upon- Avon, the British Museum in London and the Folger Library in Washington DC.
Happy Skipton residents have a wide range of food and drink to choose from including, famously, pork pies with a great choice of independent award-winning butchers based in the town.  Eating out offers everything from French, Tex-Mex, tapas and modern British restaurants including Alexander's, an award-winning bar and kitchen with al fresco dining all year. A number of young entrepreneurs and GPLD creative champions are running popular cafes and eateries. These include the vegan Steep and Filter, bike-inspired The Clubhouse Cycling and Coffee and The Elsworth Kitchen.
For a drink, try the record shop bar, Soundbar; real ale micropub the Beer Engine and newly crowned CAMRA Community Pub of the Year, The Albion. For a nice bottle of something to enjoy at home, the Wright Wine Company is hard to beat.
Skipton is proud of its independent shops selling most things from video games to board games through to its market, which trades along the High Street on Mondays, Wednesdays, Fridays and Saturdays.
But what most Skiptonians would tell you about is the community spirit of the town. There are clubs for virtually everything you could imagine; sporting enthusiasts can take their pick and it has become a regular location on professional cycle event routes in the wake of the 2014 Tour de France. Proudly Yorkshire but welcoming to all, it's a caring place, where neighbours look out for each other and friendships last a lifetime.
Get updates by email
Subscribe to the Great Place Lakes and Dales newsletter