Create Your Future is an exciting new resource for people looking for careers advice.
It includes case studies, tips & careers often overlooked such as freelancer careers & jobs in the creative sector.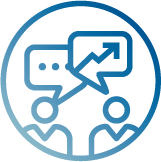 Young people, business owners and those working in creative, cultural and rural settings share their inspirational stories. Plus there are two toolkits. One looks at how to set up and run your own creative business in a rural location like the Lakes and Dales. The other looks at employability skills and career options with the Yorkshire Dales National Park Authority.