Be inspired by our Creative Champions
It's always interesting to hear how younger people are bringing an entrepreneurial approach to creating work opportunities that enable them to live and work in the Lakes and Dales.
Many inspirational people have been in touch telling us their stories, about how much they love the Lakes and Dales and the lengths they will go to in order to stay. We call them our creative champions – people who love and are dedicated to the rural communities in which they live and work.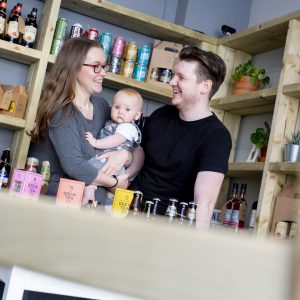 Katy and Jake's Settle coffee bar and bottle shop, Boxer and Hound, is a labour of love and the ticket…