Live Chat about Funding for Creatives
3 October, 2pm 
Join us and take part in a live chat session via Collective North on Slack, where we'll be talking about different funding options for creatives and cultural activity.
For this chat session, our community of creatives will be joined by: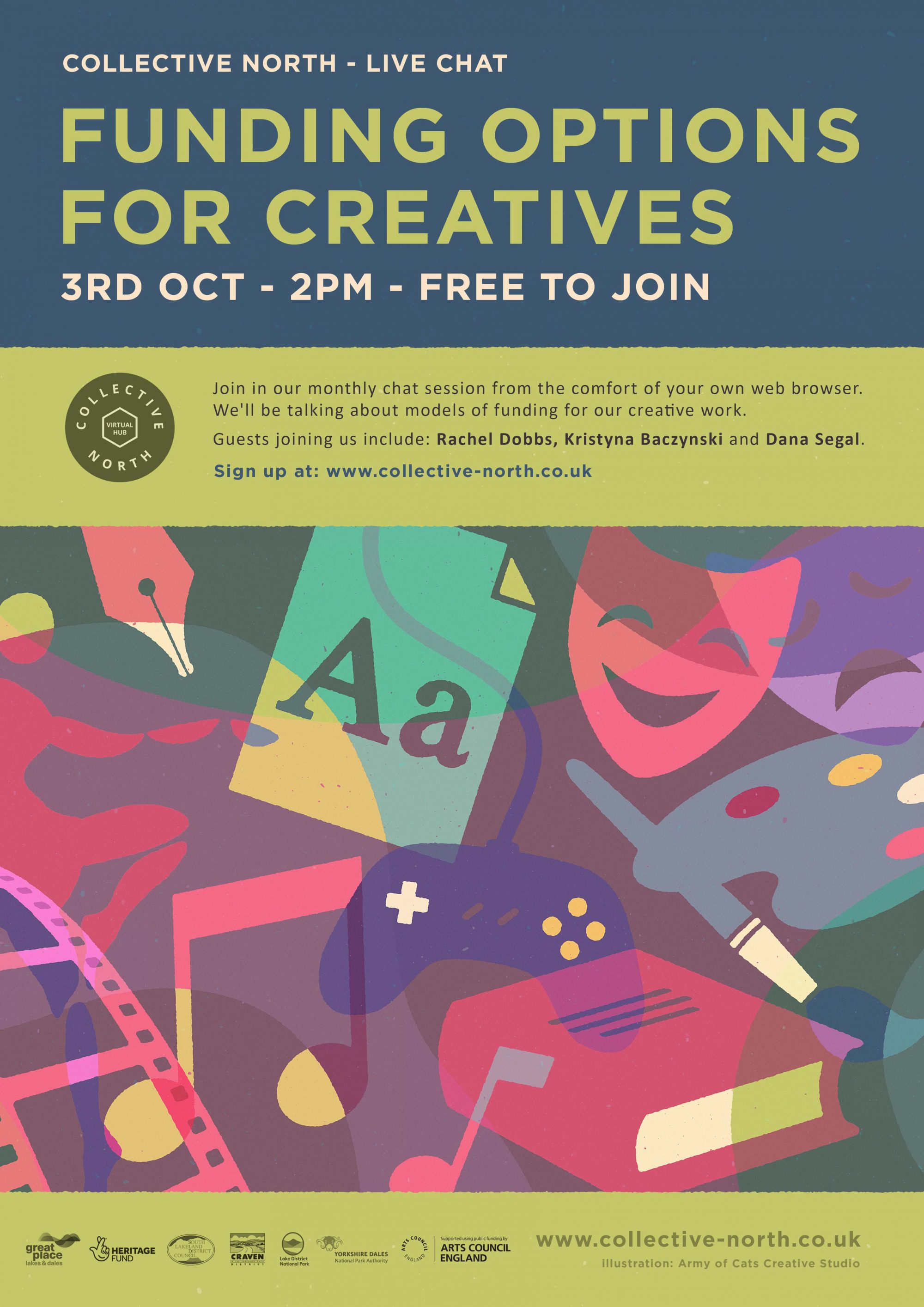 Rachel Dobbs: Artist, educator, crowdfunding nerd, author of the #ACECheatsheet & freelance boardgame art director. @RachelDobbs1
Kristyna Baczynski: Illustrator & Eisner-nominated cartoonist, using Etsy & Patreon to grow her fanbase.  @kbaczynski
Dana Segal: International Fundraising & Management Consultant. Director of Adapt For Arts. @danaksegal
If you are a Northern based creative, join in from the comfort of your own web browser and join up - it's free! Connect and be part of a community of like-minded creative peeps.
Join us on Thursday 3rd October at 2pm - via the Collective North Slack space. Free to join, access is by invitation only. To register, visit: www.collective-north.co.uk
Collective North
is a Great Place: Lakes and Dales pilot project. An online community of northern creatives who connect, share information and collaborate. We use
Slack
to connect a community of creatives working in Music, Visual Art, Dance, Film, Writing, Theatre, Design, Gaming etc.