Live Q&A Session about Podcasting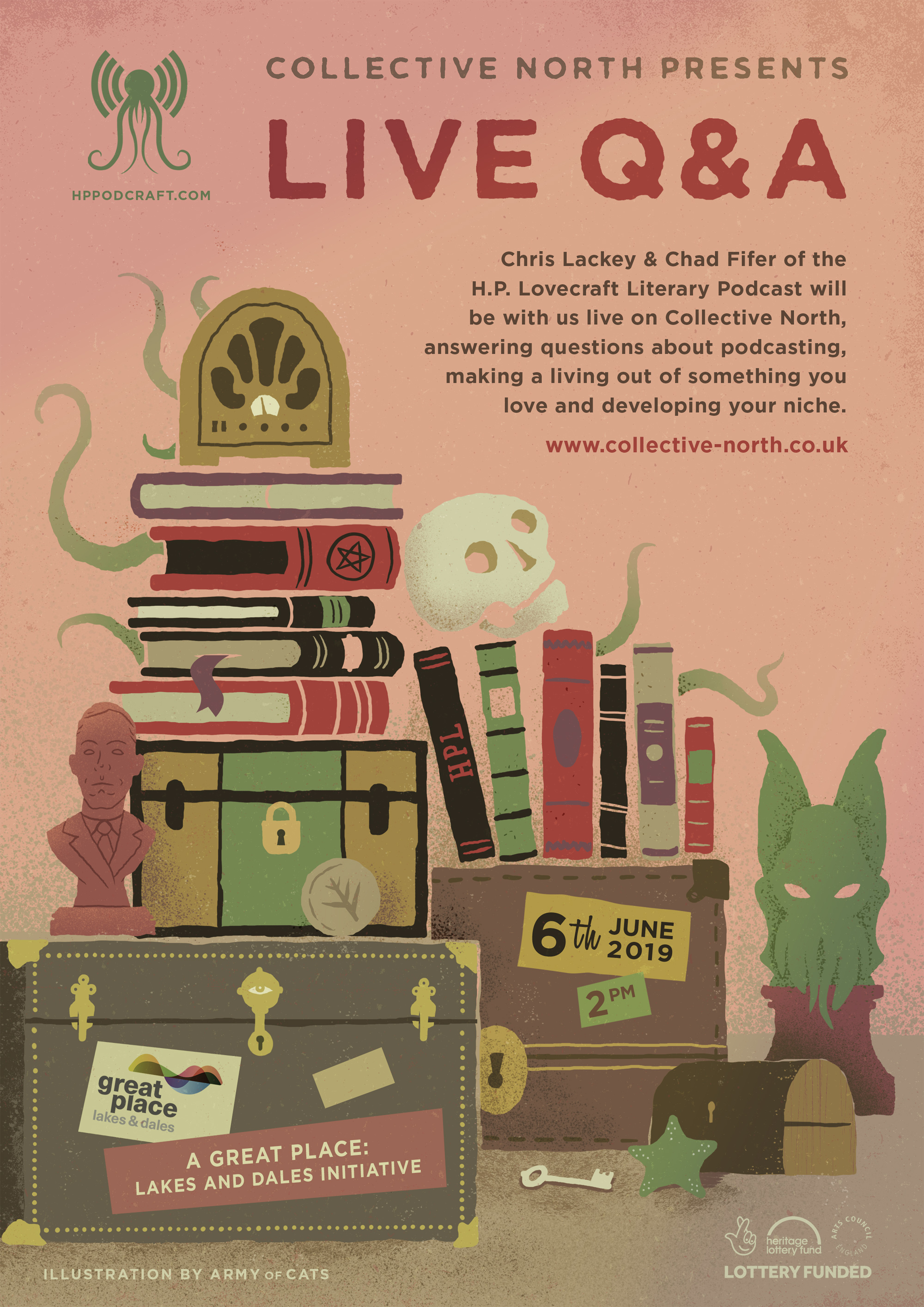 Great Place: Lakes and Dales are launching Collective North to the wide world and hosting our first open Q&A session for anyone to take part and join in the chat. Chris Lackey will be joining us live from Keighley and Chad Fifer live from Los Angeles to answer questions about all things podcasting.
Join us on Thursday 6th June at 2pm - via the Collective North hub space. Free to join, access is by invitation only. To register, visit: www.collective-north.co.uk
Collective North is a Great Place: Lakes and Dales pilot project. An online community of northern creatives who network (without the awkward small talk), share information and collaborate.
Chris Lackey & Chad Fifer from the HP Lovecraft Literary Podcast will be with us live from the UK & US, to host our Collective North live chat session in June. They will be answering questions about podcasting, making a living out of something you love, developing your niche and how they co-host and produce a podcast across two different continents.
Chris & Chad have successfully developed their podcast business focusing on a niche audience. They will be giving us an insight into how the podcast got going and what's needed to make a podcast successful, sustainable and fun.
Join in the chat and get 2:1 advice on all things podcasty via our creative community hub space - Collective North.
The hub uses Slack to connect a community of creatives working in Music, Visual Art, Dance, Film, Writing, Theatre, Design, Gaming etc.
To join our creative community, register here: www.collective-north.co.uk
Virtually see you on the 6th June!
If you have any questions, contact create@lakesanddales.org