Live Chat about Play in our Practice
5 December, 2pm 
Join us and take part in a live chat session via Collective North on Slack, where we'll be talking about how we include dialogue as part of our practice.
For this chat session, our community of creatives will be joined by: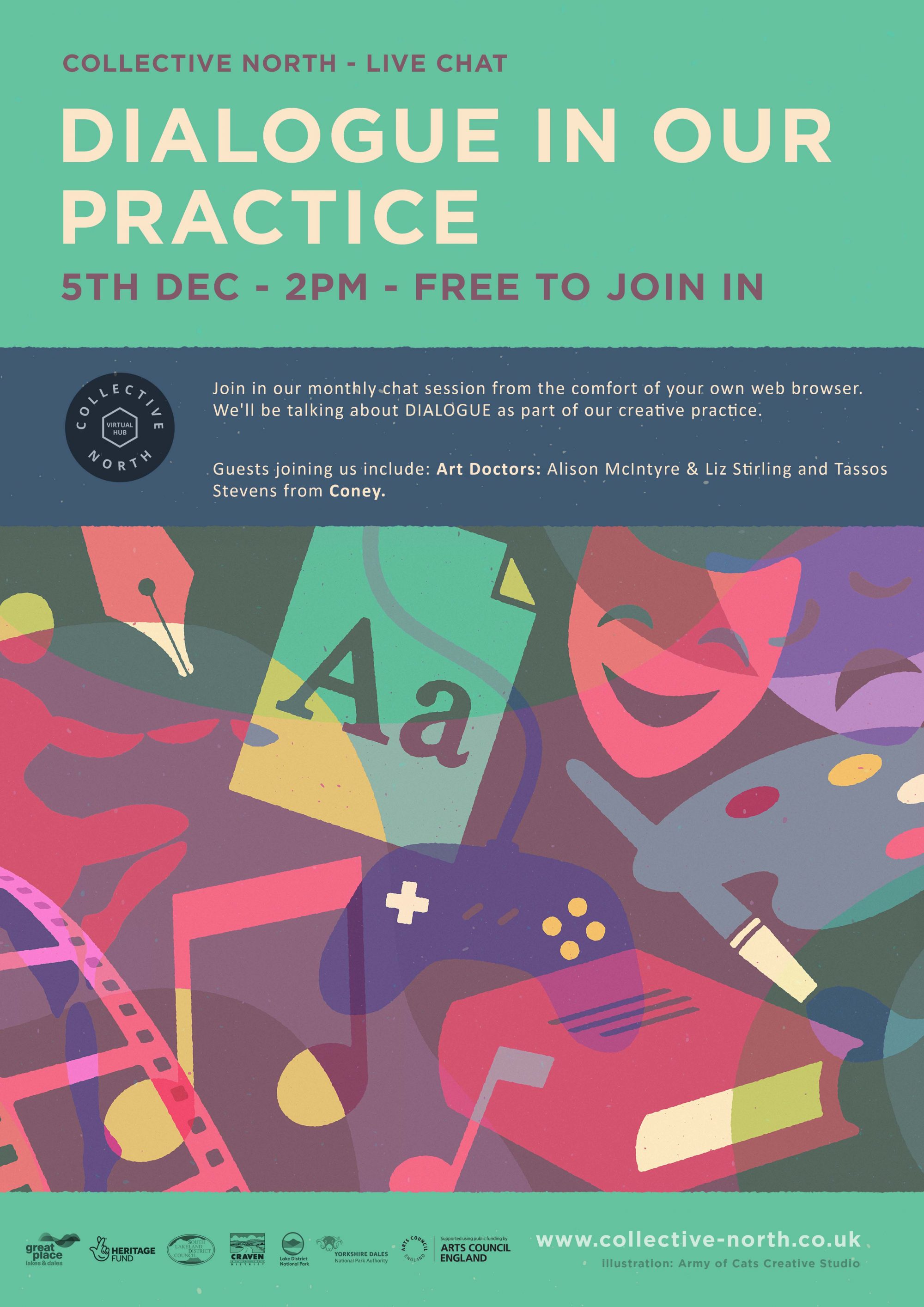 Art Doctors: Alison McIntyre and Liz Stirling. A Leeds based project playfully breaking down barriers to participation in contemporary art, and exploring the positive role of creativity in all our lives. @art_doctors  /  www.facebook.com/artdoctors.org
Tassos Stevens from Coney, interactive theatre-makers creating games, adventures and play where people can choose to take a meaningful part. @agencyofconey  /  coneyhq.org
If you are a Northern based creative, join in from the comfort of your own web browser and join up - it's free! Connect and be part of a community of like-minded creative peeps.
Join us on Thursday 5th December at 2pm - via the Collective North Slack space. Free to join, access is by invitation only. To register, visit: www.collective-north.co.uk
Collective North
is a Great Place: Lakes and Dales pilot project. An online community of northern creatives who connect, share information and collaborate. We use
Slack
to connect a community of creatives working in Music, Visual Art, Dance, Film, Writing, Theatre, Design, Gaming etc.