Aerial announced for unique Lake District venues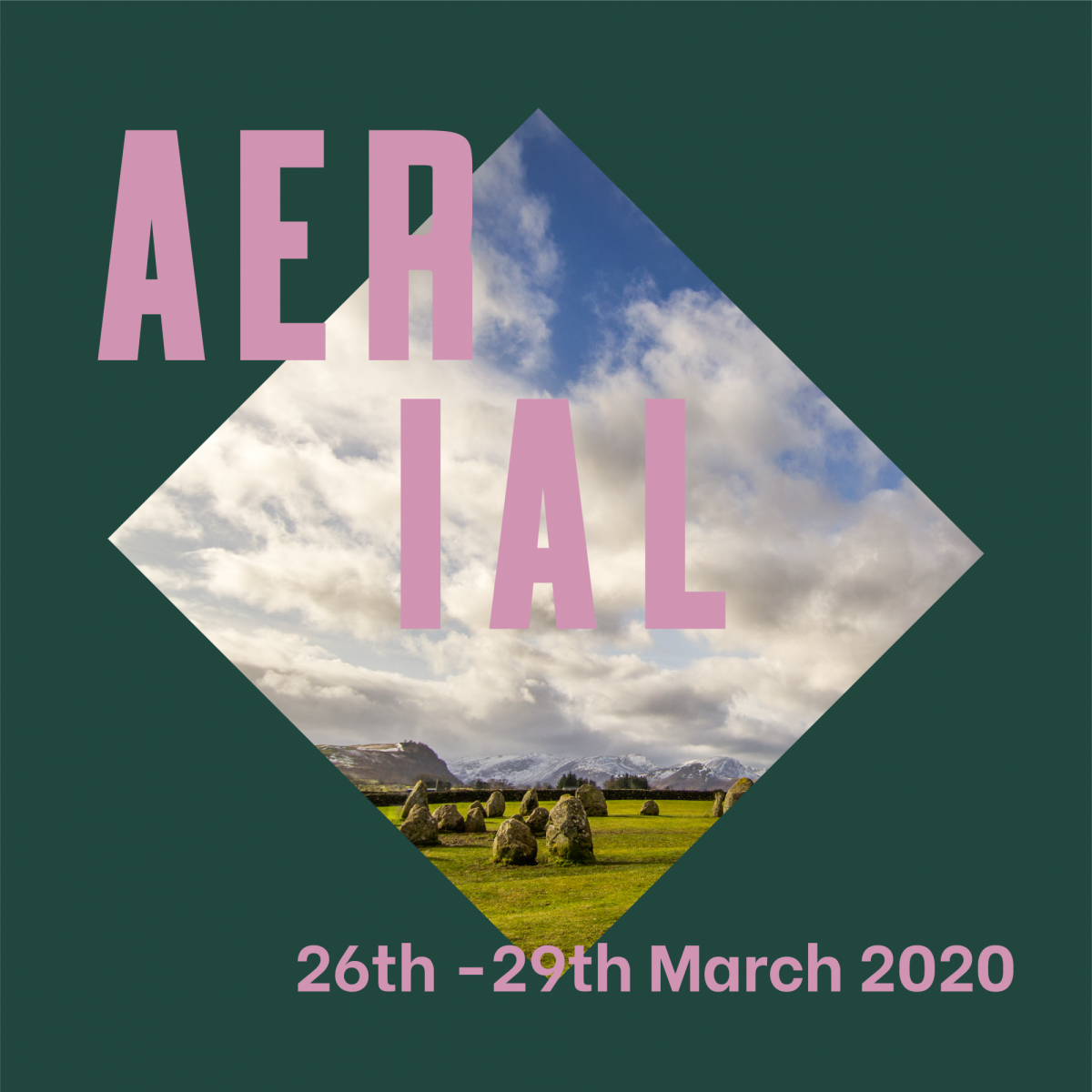 In collaboration with us a new festival of contemporary music, literature and performance is coming to Ambleside and surrounding areas next year set against the stunning Lake District landscape. Titled Aerial, the festival will bring a contemporary twist to the area's renowned art forms, celebrating the Lakes as a place of continued inspiration for the next generation of artists.
Responding to the surrounds of the Lakes, the festival's bespoke bill of iconic and up-and-coming artists will take over churches, country houses, a prehistoric stone circle, a Windermere steamboat and even a cave over a long weekend from 26-29 March 2020. The first wave of announcements, now on-sale, include performances from Hayden Thorpe (Wild Beasts) as the festival artist-in-residence; iconic poet and recording artist Kate Tempest, and The Lark Ascending, an imaginative retelling of Richard King's acclaimed book, with a stellar line up including Vashti Bunyan and the Deep Throat Choir, that comes straight from the Barbican to the St Mary's Church in Ambleside.
Aerial is created by Luke Bainbridge (Head of Arts at Festival No.6, previously Deputy Editor of Observer Music Monthly), and Kendal-born Sam Hunt (currently Creative Director of London Borough of Culture 2019), who have pulled together an ambitious programme with a focus on new commissions reflecting a contemporary take on the creativity the Lake District inspires.
"We're so excited to be able to produce a festival of this calibre against the unique backdrop of the Lakes" said Sam Hunt. "It's been an inspirational place for so many and it's fantastic to be able to welcome artists who have been influenced by the area to perform at the inaugural Aerial and importantly create new work inspired by the Lakes."
Also announced is an open call for submissions for a 24hr radio broadcast. The Dark Outside will transmit from The Merz Barn in Elterwater, in honour of its former inhabitant, artist Kurt Shwitters.  We are asking anyone to submit music or sounds never heard before to be part of the broadcast. Details here.
Aerial was commissioned by us thanks to funding from National Lottery Heritage and Arts Council.
Produced in partnership with From The Fields, the company behind Kendal Calling, the festival is part of our ambition to place arts, heritage and culture at the heart of the future of the area, promoting it as a great place for under 35's to live and work.
Great Place Programme Manager Lindsey Hebden commented, "We're delighted to commission this festival for the heart of the Lakes, in both senses of the word. It promises to be a really exciting weekend and a true celebration of local subculture, creativity and expression, that we hope will inspire future generations"
Late night gigs and new commissions from Cumbrian born Lone Taxidermist (Aerial Artist in Residence) an exclusive line up of national and local artists from Caught by the River, a celebration of musician Richard Skelton on the 10th anniversary of his poetry imprint (Corbal-Stone Press) are all set to feature alongside intimate performances and wild experiences in the second wave of unique happenings to be announced in early 2020. Tickets and more information can be found at www.aerialfestival.com
Get updates by email
Subscribe to the Great Place Lakes and Dales newsletter