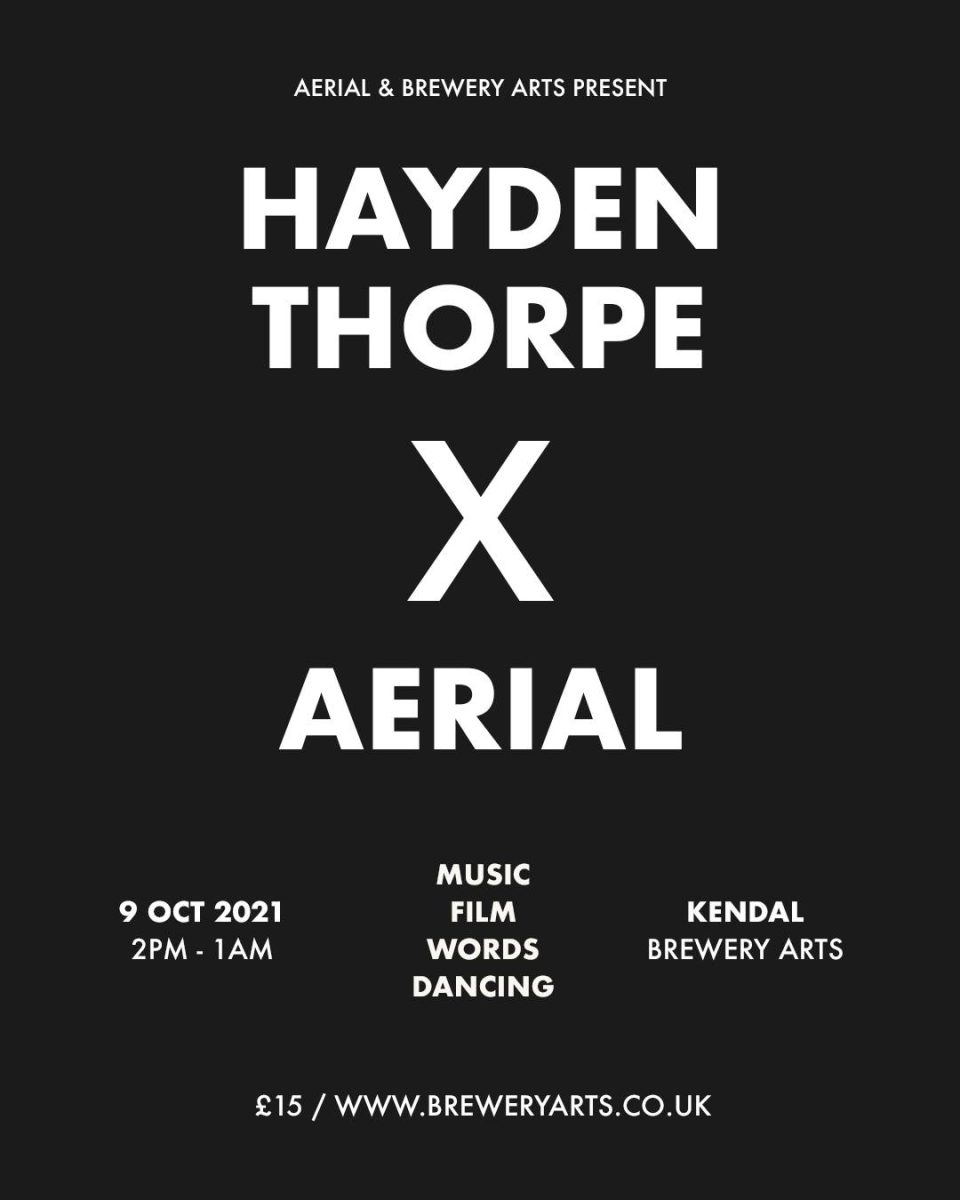 Kendal's Brewery Arts Centre
Saturday 9th October 2021
Aerial and Brewery Arts presents Aerial X Hayden Thorpe
Tickets £15 available from https://www.breweryarts.co.uk/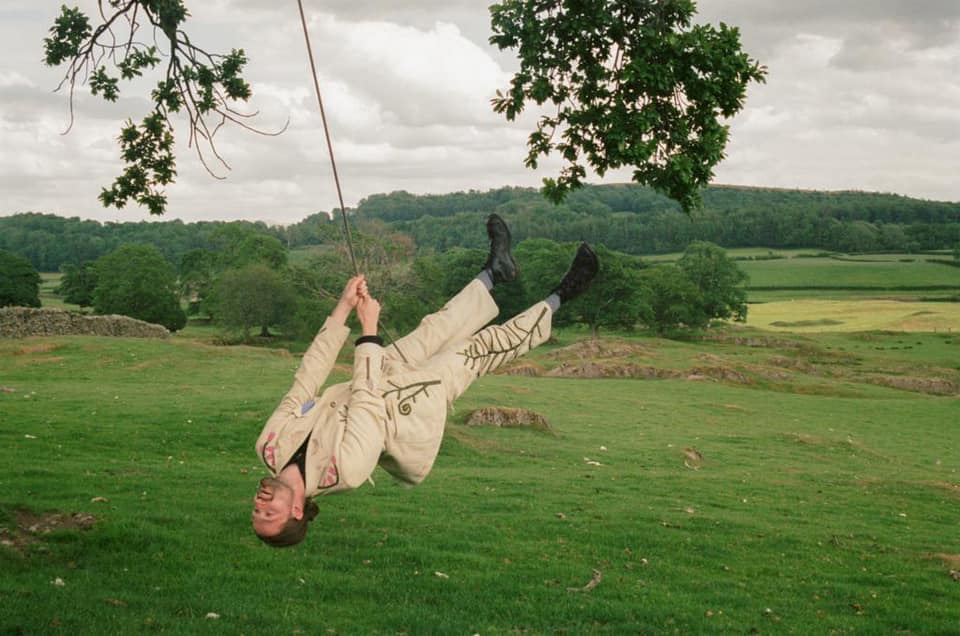 Aerial, Cumbria's festival of new work, is proud to be teaming up with Kendal musician and former Wild Beast Hayden Thorpe, for a very special day and night of events at Brewery Arts, to mark the release of his brilliant new album Moondust For My Diamond
Hayden will headline a packed bill, featuring some of the most exciting talent to hail from the country. It will be the first public airing of tracks from his much-anticipated new album backed by a full band. Moondust For my Diamond will be released by Domino Records on the 15th October 2021, it is his second album as a solo artist and follow up to his 2019 debut the widely lauded Diviner.
We (GPLD) are looking forward to hosting the afternoon with a creative debate that will consider living and working in the area as young creatives, featuring films that depict what it's like for different young people from different backgrounds. Come along from 2pm to join the debate and share your experience.
The event will run from 2pm until 1am, with free events including the GPLD debate running through the afternoon and tickets required for evening performances.
Get updates by email
Subscribe to the Great Place Lakes and Dales newsletter