Busy autumn for ambitious young people wanting to develop creative careers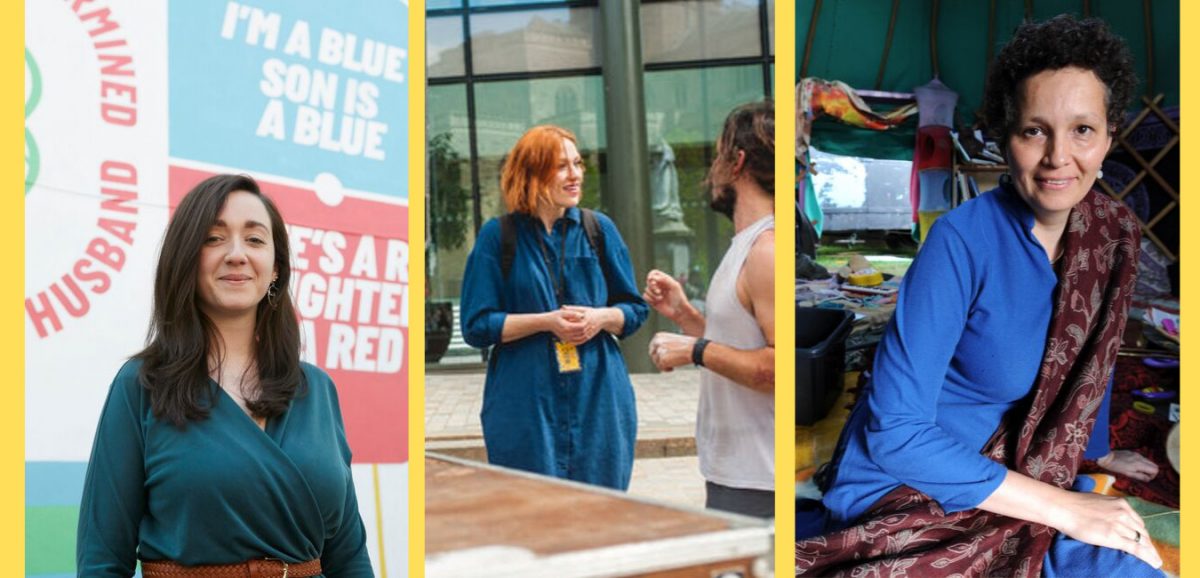 We've a busy autumn coming up with Play Work Stay, our free and innovative training weekend for creatives starting out in their careers. It takes place at the Dalesbridge Centre in Austwick over the weekend of September 27-29.
Play Work Stay raises awareness of the creative and cultural sectors as viable options for careers and provides attendees with the skills to navigate the current jobs market, which is often project-based or freelance.
The balance of workshops makes it different with topics including marketing a rural business, managing social media, pitching and funding as well as traditional business skills. There's also a great opportunity to collaborate on or develop a project. There are still a few places available so to apply click here.
Watch This Space is matching a space with a young person or group with funding for a 48 hour creative showcase.
Young people with creative ideas are being given support by the GPLD team to try them out in spaces currently underused or not in use at all loaned by property owners for the weekend. Successful applicants have now been informed with events in the spaces taking place in October. We'll release further details on our website soon.
Skipton Puppet Festival is offering two free masterclass sessions for graduates and young people. The workshops are designed to encourage and inspire tomorrow's creative professionals to succeed in the arts and are led by Steve Wright, of Routes Puppets. Director of puppetry for West End and Broadway hit, Billy Elliot the Musical, Steven has continued to innovate through this unique art form with outstanding street theatre acts, stand-up comedy and youth engagement presentations.
The session will cover insights and advice on funding, networking, volunteering and employability, presented alongside a puppetry workshop, interactive debate and stalls presenting local arts opportunities and information. To register, please email admin@skiptonpuppetfestival.co.uk.
As the nights draw in there's plenty to go out for with some of the Lakes and Dales major arts and leisure events taking place this season.
Kendal Torchlight Carnival (September 27-28), Lakes International Comic Arts Festival (October 11-13), Kendal Mountain Festival (November 14-17) and Crafts in the Pen (November 16-17) are all well worth a visit.
In North Craven the Three Peaks Arts Trail is happening from October 12-20 giving a fantastic opportunity to visit a wide variety of talented artists and see their work in the places where it is created.
This year there will also be an exhibition in Horton Old School for the duration of the open studios and undergraduates from Manchester School of Art will be in residence in the building. Workshops including life drawing, painting, pottery and printing are also taking place.
Landscape architecture students from Manchester Metropolitan University are heading to Tebay Services on the M6 for a unique symposium on 'Rethinking The Rural Landscape'. Anyone interested in land use in the countryside now and in the future is welcome to the event on Wednesday October 9. There is also an accompanying exhibition from October 9-20.
Get updates by email
Subscribe to the Great Place Lakes and Dales newsletter