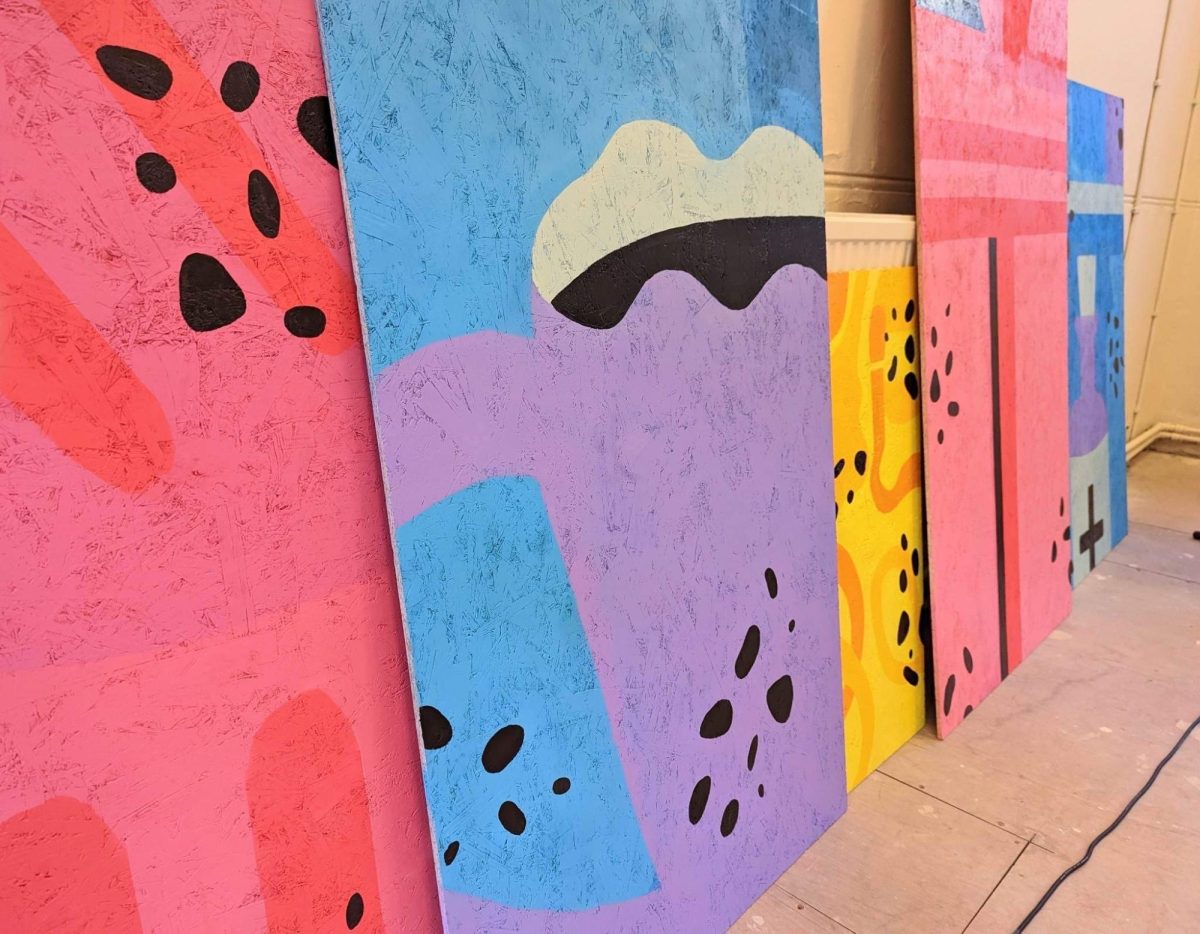 We're extremely lucky to live in an area filled with such talent, inspiration and creativity, which is especially prevalent through our Creative Champions.
Emerging multi-disciplinary artist and founder of Folded Zine Marisa Crane currently has two exciting exhibitions happening, 'Soft by Shine' at Farfield Mill which ran until 28th May and 'Lost' at Theatre by the Lake, open until 11th June 2023. The feeling of 'lost' is why Folded was created. Many young people of Cumbria, especially creative young people, are drained away to other places, and those that remain often express feelings of isolation. Folded is a place where creative community and opportunity can happen, giving a platform to show emerging creatives' work. This exhibition brings together diverse practices reflecting on the theme of 'Lost', however, the creative may interpret that.
Although Theatre by the Lake is usually open to show exhibitions, email ahead to check if an exhibition will be open when you visit at enquiries@theatrebythelake.com.
Fresh Perspective have also been busy creating murals throughout Skipton under the HAZ Cultural Programme including a new mural at Hardcastle's Yard and multiple murals to be installed down Hallam's Yard. As part of Skipton Now Festival in August, they will be working with students at Skipton Academy to create a mural design to reflect the heritage of Skipton through young eyes which will be translated into a 'paint by numbers' design to be painted by members of the public on Yorkshire Day, 1st August and installed at Skipton Bus Station.
As well as painting murals under HAZ, they've also been privately commissioned to paint Skipton Amphitheatre to help create more of a communal space and encourage people to use the walkway past Starbucks and Skipton Town Hall through to the High Street.
Keep up to date with all their latest work on their Instagram page and look out around Skipton for splashes of colour appearing!
Get updates by email
Subscribe to the Great Place Lakes and Dales newsletter