Events around our great place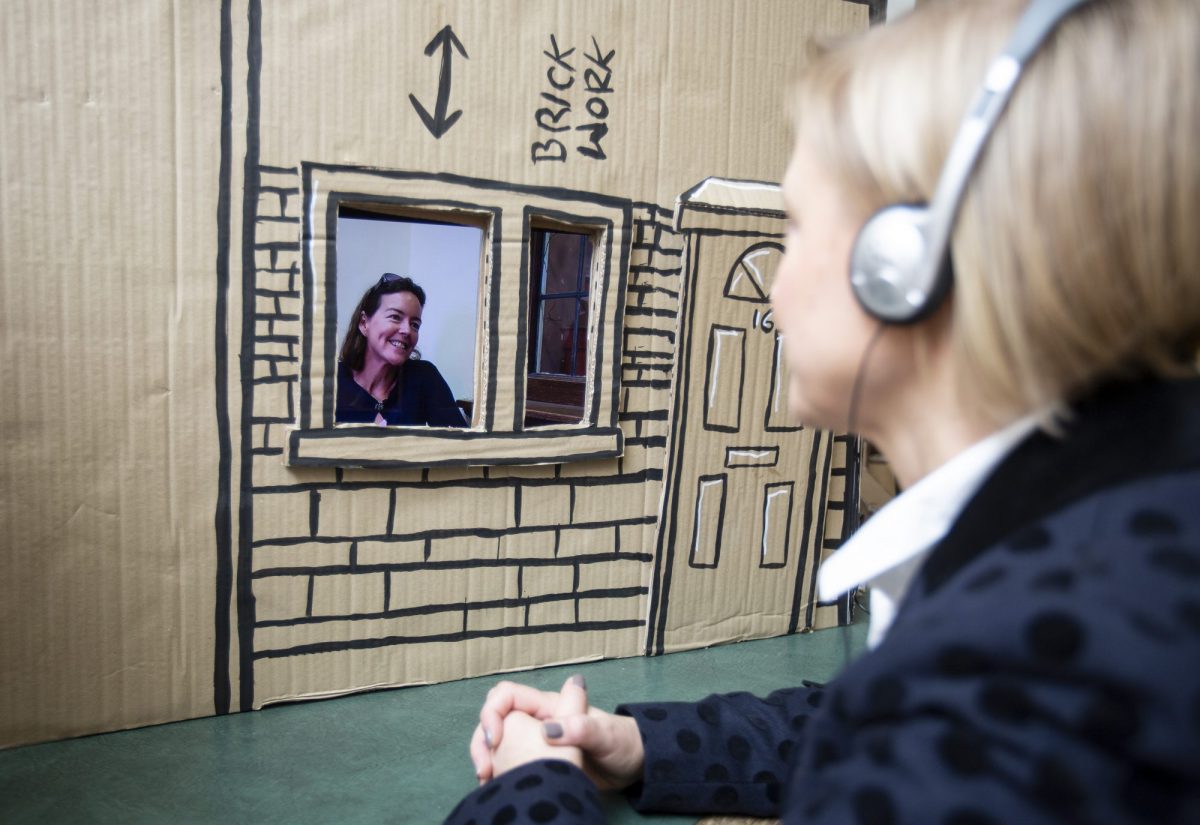 GPLD creative consultants have been out and about at various events throughout the area.
France-Leigh and Emily, our creative economy team, have been chatting to people at the first two of the monthly Bob-Ups: get-togethers held in Skipton and Sedbergh so far. The next one is planned for Bentham Community Library on Thursday November 1 between 2pm and 5pm.
Lakes Alive was held in Kendal and surrounding area recently with visitors drawn to a varied programme of art, dance, music, performance and merriment, contemporary work and happenings – all presented and performed by artists from home and abroad. Free, family friendly music, light and dance installations sat alongside a huge Jacob's Join and Wolves, an interactive game allowing people to track and follow a pack of 'wolves' in the Cumbrian countryside. GPLD supported Home Again, a large scale cardboard townscape, created in collaboration with South Lakeland residents, set up in Kendal Town Hall and developed over the weekend of the festival.
One of our research partners, Doink, were there to consult and gather opinions on the creative offering of the area.
Yarndale was held in Skipton and attracted crowds drawn to this festival of creativity which celebrated all things woolly and wonderful. France-Leigh and Emily were there to chat to visitors at the showcase of yarn and crafts from knitting to felting.
They reached local artist makers with information on opportunities for professional crafts people and used it as a chance to connect local practitioners to opportunities.
They also held a drop in contemporary embroidery workshop with Elnaz Yazdani that people could dip in and out of while chatting to Emily and France-Leigh. For those who are interested, this is Elnaz's website: elnazyazdani.com
Get updates by email
Subscribe to the Great Place Lakes and Dales newsletter