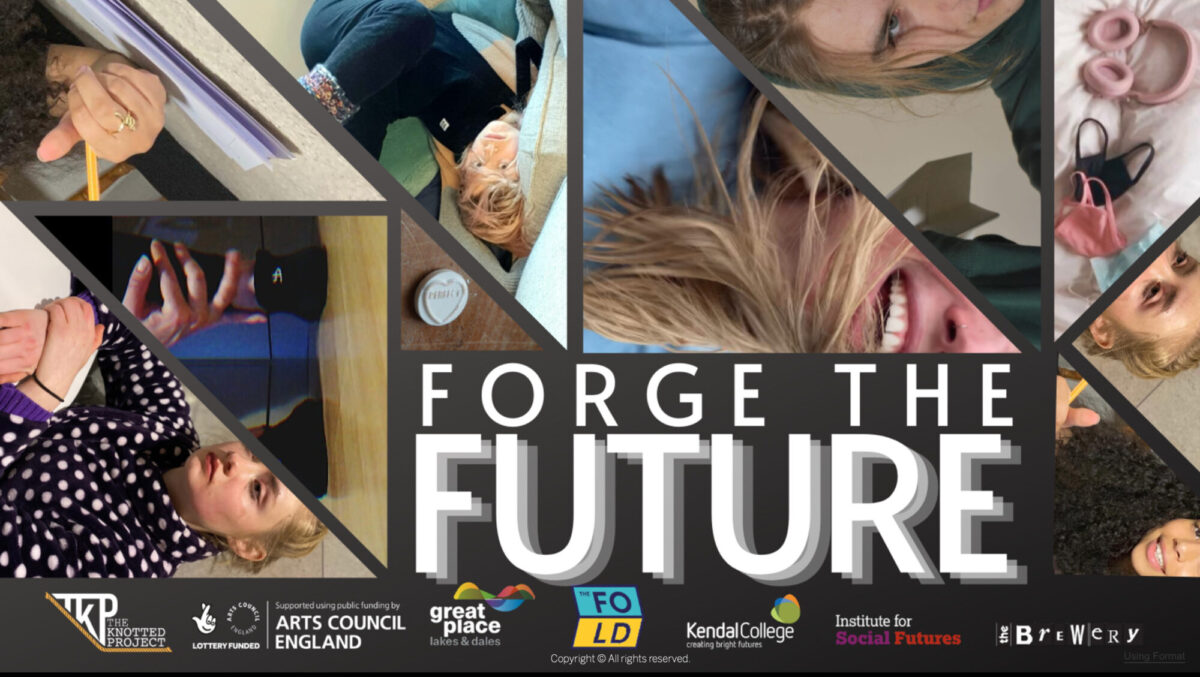 Funded by Arts Council England and supported by ourselves, The Knotted Project's Forge the Future allowed young artists, based in the South Lakes (aged 15-22) the opportunity to develop their creative skills, networks and artistic practice.
Supported by an experienced team of professional creatives in 2021, the Forge the Future Performance Company produced a piece of film work and a digital response to the pandemic. This includes a response to our own social media research into the impacts of Covid on young people conducted in Autumn 2020.
The film, Forge The Future, creatively explores how the lives of young people have been impacted by Covid-19. It was self-filmed by young people in lockdown, on their mobile phones, with extraordinary ambition and imagination. The young people wanted everyone to see it and understand the struggles of a year in lockdown, through the eyes of a young person. It looks deeply into mental health in our young people and the role that creativity plays in their lives.
Through this project, The Knotted Project aim to help creative young people establish their own artistic network, collaborate, skill share, learn and grow from each other, as well as offering them a platform to use art and creativity to express themselves and share their experiences in an unparalleled year of change. Watch it here. Or join us at our film night on the 29th April when you will also hear from Simon and Natalie from the Knotted Project and some of the young filmmakers themselves. Book here
Get updates by email
Subscribe to the Great Place Lakes and Dales newsletter