Free desk space for young creatives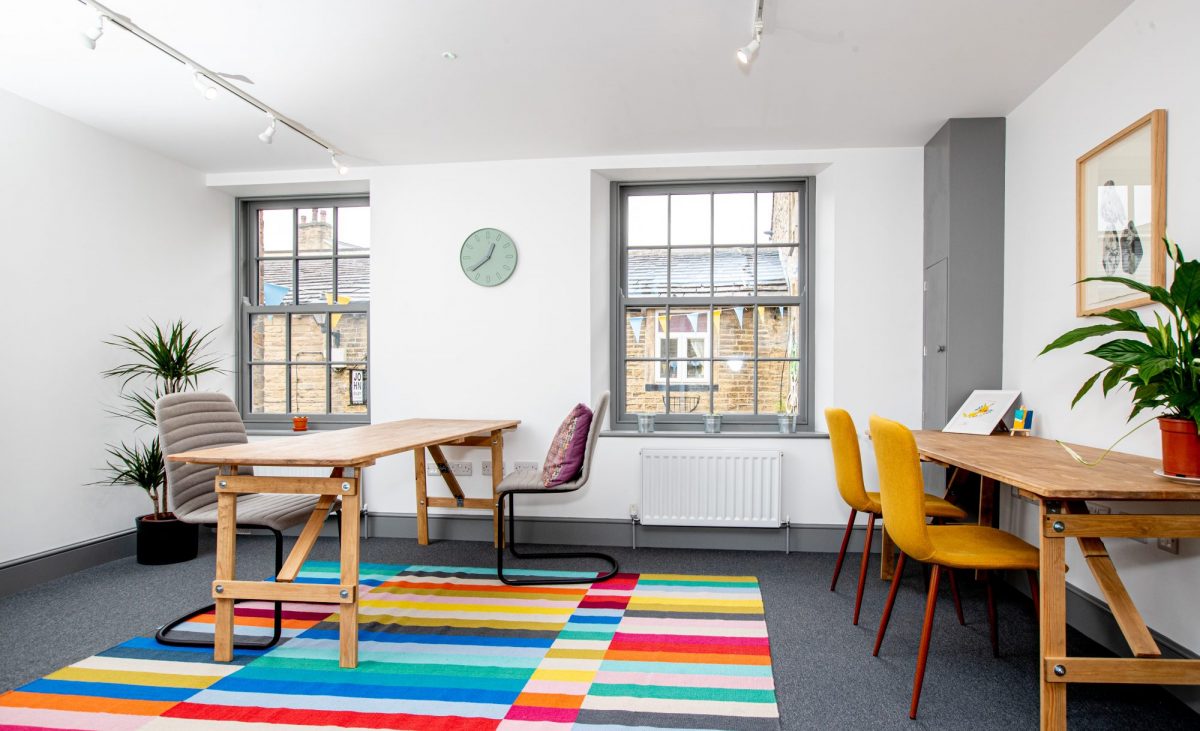 Free desk space has been provided in Skipton town centre as part of our Acorn and Seedfunding Scheme.
As part of our aim to encourage more 16 to 34-year olds to live and work in the area, we sponsored two desks at new co-working space Qworkery specifically for the target age group.
Four under 35s are to share the two sponsored desks.
They are musician and educator Matthew Annable, Craig Whitaker, who is developing a nutrition app, Mary Woolf, a photographic artist, and singer-songwriter Sarah Smout.
Matthew said: "My GPLD-funded desk space at Qworkery allows me to work alongside other self-employed and creatives rather than at home. It allows us to share ideas which helps us improve our businesses and avoid the more negative aspects of working from home, such as loneliness and no clear work/life balance.
"Having a space in the centre of town will allow me to be closer to collaborators. Being surrounded by other freelancers will also help me in developing good practises for working as a freelancer and managing my own career."
GPLD programme manager Lindsey Hebden said: "We are delighted to support Qworkery which ultimately supports young creative entrepreneurs in the area and embraces new ways of working. Co-working spaces are vital to support emerging businesses and freelancers in the Lakes and Dales."
Children's author Katie Birks, who writes as Katie Daynes, and translator Anita Birch, are the team behind Qworkery.
Anita said: "We are really excited to welcome these young creatives as they grow their businesses. We are sure they will find the whole Qworkery space and vibe inspirational and enjoy being based here."
Published on 25 June 2019
|
blog
Get updates by email
Subscribe to the Great Place Lakes and Dales newsletter