Future is Northern Conference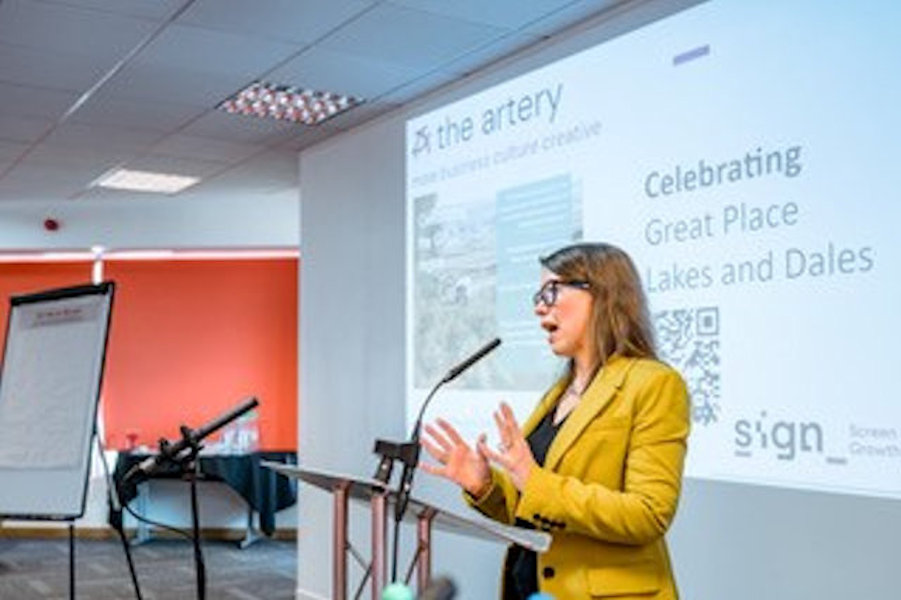 The Artery (Karen Merrifield), GPLD and Virpi Kettu of Kettu Studios were delighted to be invited to present at the Screen Industries Growth Network (SIGN) conference, the Future is Northern: Skills and Training Conference on 27th March 2023.
Held at The Studio, in Leeds, to help enable creative industry professionals, policymakers and educators to explore questions around skills and training within the creative industries, this one-day conference from SIGN in partnership with XR Stories featured a range of talks, panel sessions and workshops and together we considered how to equip the creatives of the future and how the screen industries can become more inclusive and accessible.
We supported the conference ambition of The Future being Northern, but we wanted to also make sure that the voices of young creatives from rural backgrounds were included in the debate, so we presented a session re engaging young people in rural areas and shared insights and learning from The Artery programme.
Get updates by email
Subscribe to the Great Place Lakes and Dales newsletter