Get involved in your Great Place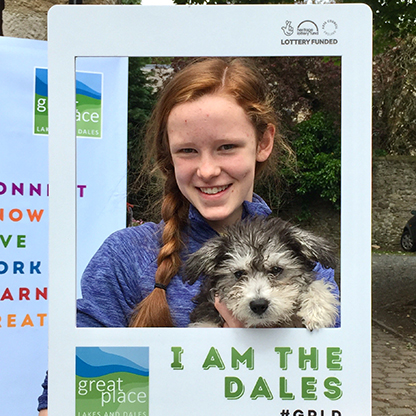 If, like us you're passionate about our Great Place and want to help ensure it's an appealing area to call home for younger people, please get involved!
From contributing ideas to sharing your thoughts via a blog, hands-on help for events to shaping planning policies and local plans, we need 16 to 44-year-olds on board to help secure the future economy of the Lakes and Dales.
Perhaps you have a story to tell? Relocated to the Dales or Lakes because you love the opportunities here to indulge in outdoor pursuits? Or creative art? Find inspiration in our scenery and culture? Relish the fresh air and clean living to give a family the best start in life?
Maybe you'd love to stay in the village in which you grew up, but feel you may have to move away in order to achieve your life/work aspirations? Do you have ideas about providing what is wanted and needed in order to be able to stay here?
You might just be the perfect person to contribute to debates and encourage joint working.
We are looking for creative champions to share their stories and shout about how they managed to keep or put down roots in the Lakes and Dales, be advocates and ambassadors for younger people in the area. These champions could be the role models and inspiration to countless others and even be the face of our future marketing campaign.
All it takes is a quick email to us at GreatPlace@cravendc.gov.uk or get in touch via social media: Tweet us @GP_LakesDales Instagram greatplace_lakesanddales Facebook Great Place: Lakes and Dales
Come and say hello, we are listening!
Get updates by email
Subscribe to the Great Place Lakes and Dales newsletter