Great Place: Lakes & Dales – Discussion groups (Skipton)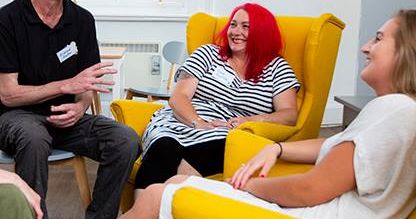 Are you an SME business owner or a creative practitioner in the Lakes & Dales? Have your say about the future of life & work in the area.
The Audience Agency and MB Associates are working alongside the Great Place: Lakes and Dales programme to find out more about what keeps people in the area, what makes them leave and why others might choose to come and live here. As part of this research we will be holding discussion groups with local businesses and local creative practitioners to explore creative ideas to keep the area attractive, vibrant and thriving, particularly for younger people to live, work and play.
The discussion group in Skipton will take place on Wednesday 12th September and Thursday 20th or Thursday 27th September in Kendal – there is opportunity for you to select your preferred dates, times and location within this survey. The sessions are aimed at two groups: people who run small to medium sized businesses, and those who work as solo creative practitioners. It will be a relaxed and informal conversation with up to 10 people.
The groups will last for a maximum of 90 minutes, and you will receive £30 as a thank you for your time. Please note: Unfortunately there will be no childcare facilities during the group.
If you are interested in taking part, please complete and submit this short survey (at the following link https://research.audiencesurveys.org/s.asp?k=153493944976) to let us know your availability and to give us a bit of information about yourself. If you are chosen to take part, we will be in touch with the final informaton.
Get updates by email
Subscribe to the Great Place Lakes and Dales newsletter