Hinterlands International Rural Film Festival 2023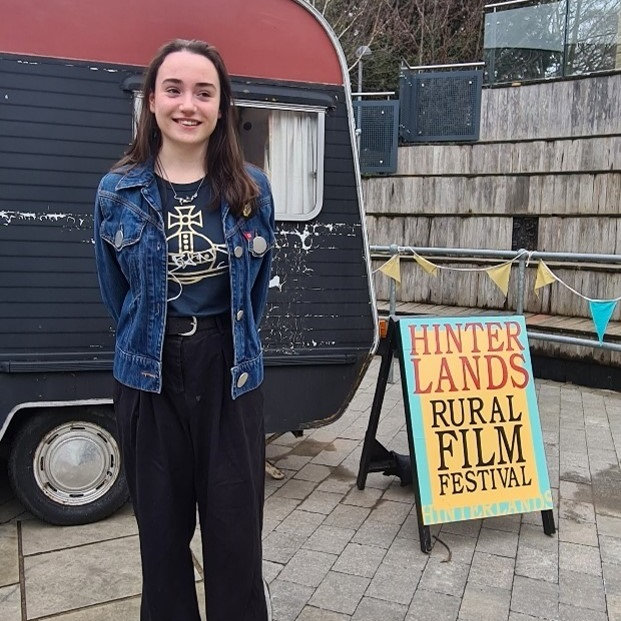 Hinterlands kicked off the festivals for 2023 in March with a plethora of exciting and engaging activities with themes of travel and adventure highlighted throughout.
The programme included an eclectic mix of films, talks, family activities and events including den building at Skipton Town Hall, an intimate viewing of Sightseers in a small caravan, a dog-friendly screening of Wes Anderson's Isle of Dogs and a night of Iranian Film, Food and Music.
As well as putting on plenty of fabulous activities, GPLD hosted a placement for Skipton Girls High School student and film aficionado, Beatrice Benn (@movie__juice on Instagram) where she spent time with festival team and The Plaza manager Paul Stone to get a deeper knowledge of independent films and film festivals. During her placement, Bea conducted three interviews and has so far written two articles and blog posts, one covering the history and origins of The Plaza Cinema and another interviewing 'Emily' producer Piers Tempest ahead of his screening at the festival. Big thanks to Bea, and good luck with your future career (Hollywood is beckoning!)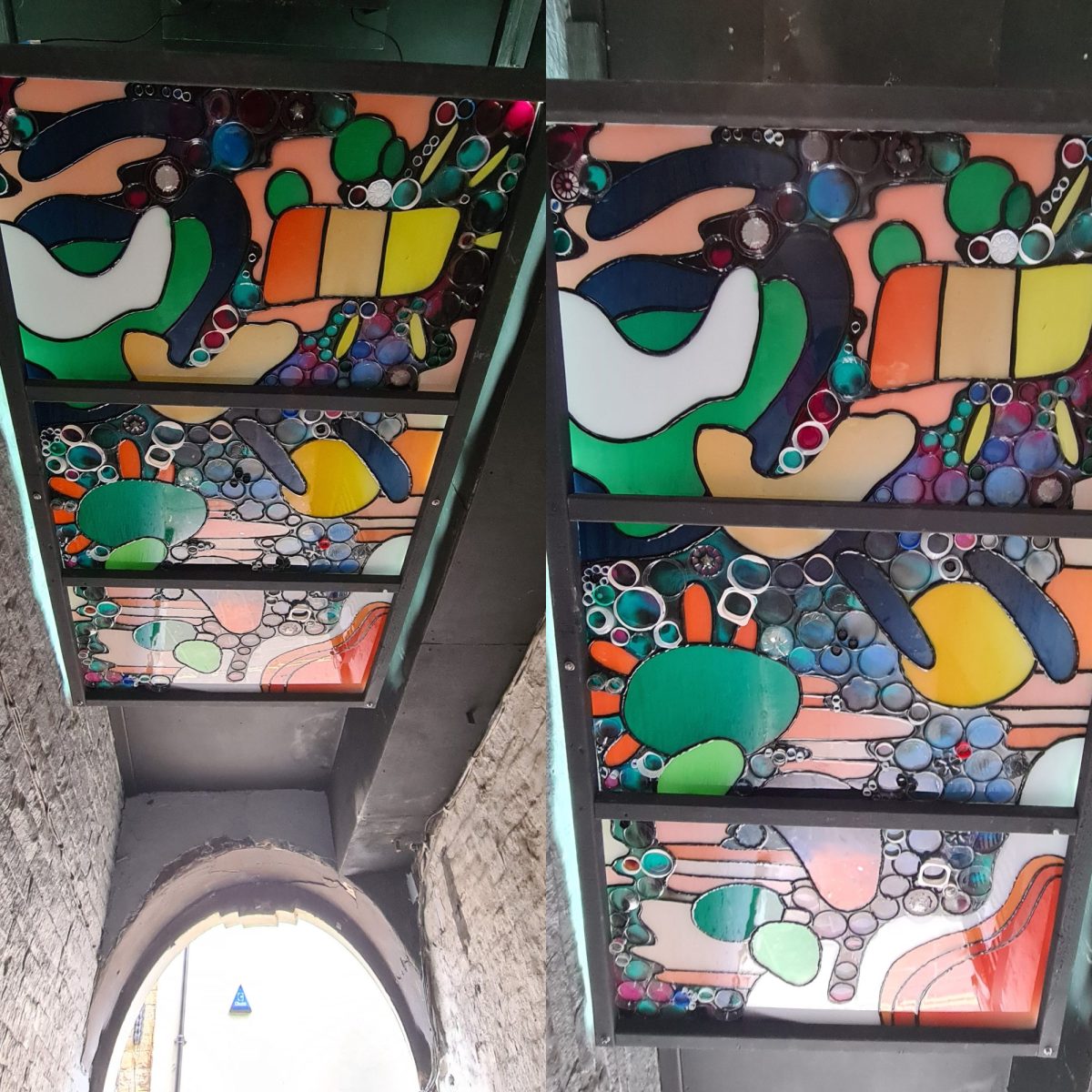 In addition to the main programme, Hinterlands commissioned artist Emma Denby to create an art piece to coincide with their Soundtrack to Skipton audio piece to be installed in Hallam's Yard throughout the duration of the festival. Emma created a stunning stained glass-inspired piece made from repurposed materials such as bottles, found plastics and metal pipes, inspired by the sounds of Skipton. Emma has synesthesia which means when she hears sound, she also senses colours.
We're looking forward to next year's Hinterlands already and can't wait to see what fun events they have lined up! And if you can't wait until then, join us for a Hinterlands Fringe event this August as part of the Skipton Now Festival with a showcase of local rural films and the chance to meet the young filmmakers themselves, more details coming soon.
Get updates by email
Subscribe to the Great Place Lakes and Dales newsletter