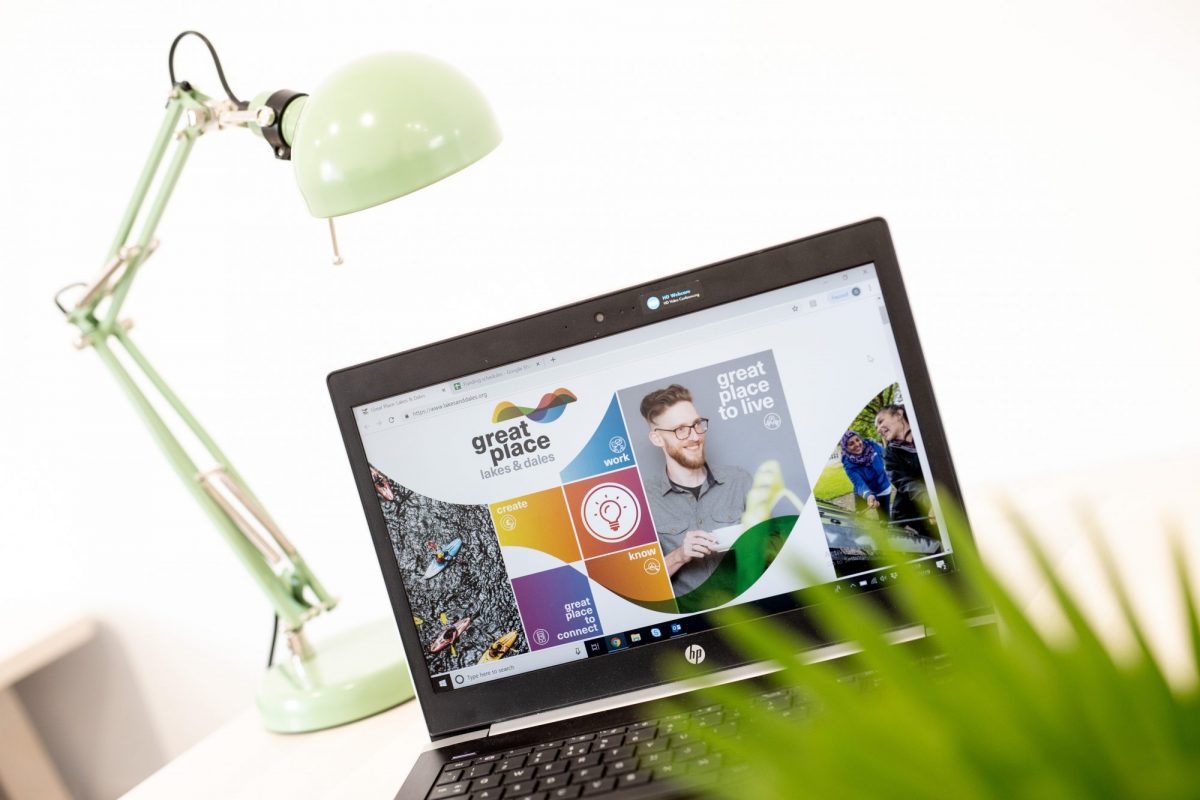 As we all find our best ways of coping with life under lockdown, our creative board members and partners have been busy moving activities online where possible and sharing on social media. Here's some of what's been going on:
The Wordsworth Trust marked the poet's 250th birthday on April 7 by sharing a tribute from Poet Laureate Simon Armitage to William Wordsworth via its social media channels. https://youtu.be/j9VFd1qOSWg
A visit to Lakeland Arts' various attractions in person is out for now, but a number of collections have been made available online. Windermere Jetty has shared inspiration and resources to help children develop their creativity. https://windermerejetty.org/items/arts-at-home/ and also featured on James Martin's 'Islands to Highlands' series earlier this month (available to watch on ITV hub).
The Brewery Arts Centre in Kendal is developing its creative learning classes using video conferencing tools and has already been proving popular for both adults and children. https://www.breweryarts.co.uk/whats-on/creative-learning/
Now is a good time to download and take a look at Chrysalis Arts' latest work published just before lockdown – The Greening Arts Practice Guide, a resource for those who want to develop a more environmentally responsible arts practice. chrysalisarts.com/greening-arts-practice/
Skipton Town Hall has curated a useful list of online attractions including ideas for creative challenges, virtual museums and gallery tours, theatre, dance, creative writing, drawing, reading groups, podcasts, singing, crafting and blogs. https://www.cravendc.gov.uk/skipton-town-hall/culture-at-home/
Settle Stories' forthcoming Yorkshire Festival of Story from July 31-August 2 is going digital. More details are available by signing up to the organisation's mailing list https://www.settlestories.org.uk/join-our-mailing-list/ . 'Secret Story Packs' have also been created for local distribution so both young and old can keep flexing their creative muscles. More digital initiatives are also accessible during lockdown including podcasts and a children's story writing competition. https://www.settlestories.org.uk/our-story/
Grassington Festival has postponed its 2020 event to June 18-July 3 2021. https://www.grassington-festival.org.uk/
Craven Arts is encouraging art development and creativity at home during lockdown and is keen to attract new members. Full details are on the website https://www.cravenarts.co.uk/membership
Grizedale Arts hosted an Instagram live virtual visiting day at its Lawson Park headquarters. Resident wardens Karen Guthrie and Adam Sutherland covered 'everything from foraging to polishing to commissioning to mowing to nibbling'. https://www.grizedale.org/events/april-lawson-park-visiting-day-20200425-1100
Get updates by email
Subscribe to the Great Place Lakes and Dales newsletter