New mural unveiled in the Dales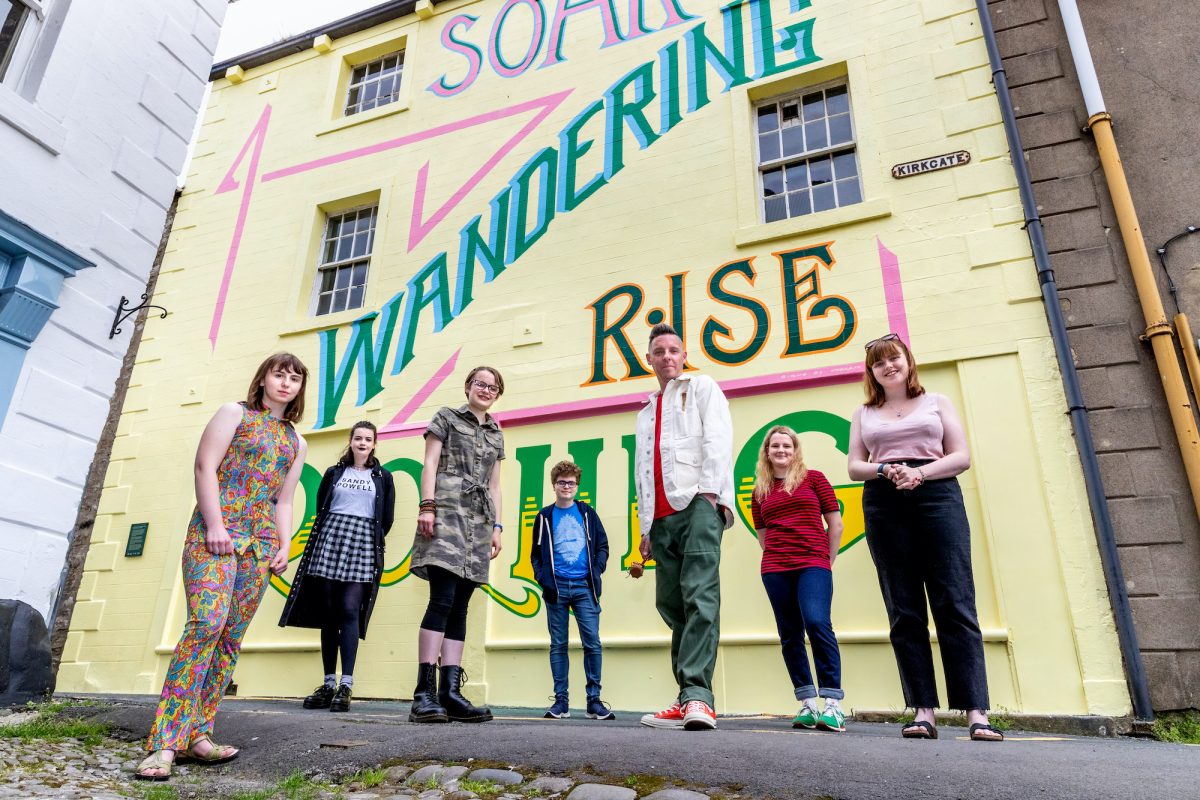 A striking new mural has been unveiled in the heart of Settle, North Yorkshire, painted by Signs by Umberto with co-design led consultation involving young people in the local area.
Stretching the full height of the three-story facade, the eye-catching mural is sited at the top of historic Kirkgate, close to the main marketplace in Settle town centre. Created in contrasting pastel colours, the mural features four giant words 'soar', 'wandering', 'rise' and 'rolling', chosen by the young people as a reflection on their connection to their hometown.
The new mural is the latest outcome of a co-design process with young people aged 14-19 in the area as part of The FOLD, a creative programme led by Deco Publique and commissioned by Great Place: Lakes and Dales.
The FOLD was designed to give young people power of voice with the aim of creatively empowering decision making in their own spaces.
Get updates by email
Subscribe to the Great Place Lakes and Dales newsletter