Research will be at the centre of GPLD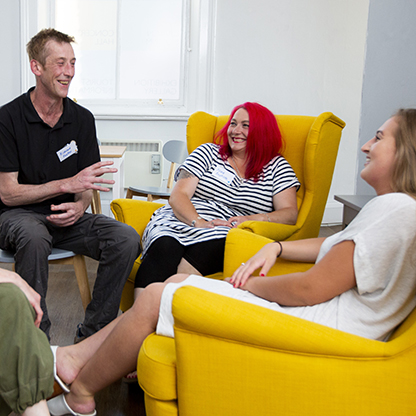 A major research study to explore and try and understand the perceptions of younger people towards living and working in the Lakes and Dales will steer GPLD programme delivery.
The Audience Agency, which specialises in cultural research and has worked on a wide range of rural place based research commissions, is leading an expert and specialist team of researchers. They have joined up with MB Associates in Kendal, industry leaders in social impact and wellbeing evaluation and The Beatfreeks Collective project DOINK, a creative engagement agency and experts in young people led research. Initial findings from the research are expected to be revealed in October at a 'one year on' creative conference.
The research project, seeking the views of as many people as possible and particularly those aged between 16 and 44, will be a central part of the whole programme and will help identify what younger people actually want to see and experience. Unless the Lakes and Dales starts to become more realistically appealing for younger people its future vibrancy is at stake.
Penny Mills, Consultancy Director at The Audience Agency said; "The Audience Agency is delighted to be supporting this project and to be able to deliver genuine actionable research and consultation along with partners MB Associates and DOINK. We are looking forward to conversations with younger residents, workers and visitors to the area to understand their relationship to the environment, where they see opportunity and how creativity fits into their lives. Using the research to paint a rich picture will enable the project to deliver a programme which celebrates the distinctiveness of this Great Place and its people now and for the future."
Mandy Barnett of MB Associates added; "As a local company, our enthusiasm for this work is personal as well as professional. GPLD feels like a once in a decade opportunity to focus on what makes life special in this area, and how we can make it work better for young people. "
Creative consultation and conversations are taking place now across the area until early September 2018. As well as a range of qualitative and quantitative research everyone is being asked to 'have their say'. www.GPLDhaveyoursay.org has just been launched to garner opinions and inputs. Log on now to complete a survey or join in one of the polls.
The research is also being supported by a literature review of relevant reports, statistics, strategies and case studies and a mapping of the local population alongside stakeholder interviews with key partners.
Get updates by email
Subscribe to the Great Place Lakes and Dales newsletter