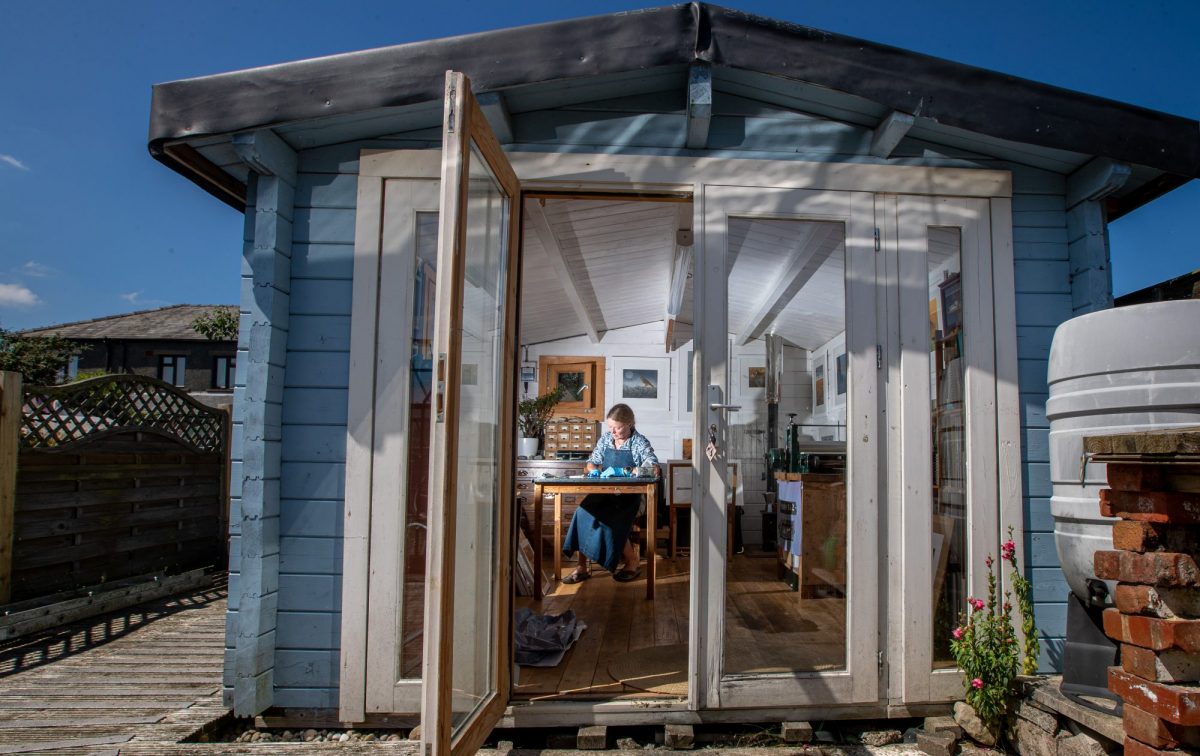 Short films, augmented reality art, mentoring and training are among the projects now supported by GPLD Seedfunding.
More than 30 individuals and organisations have received varying amounts of support for a wide range of arts, culture and heritage activities linked to boosting opportunities for under 35s in the area.
Events including the Kendal Torchlight Procession, Settle Stories, Skipton Puppet Festival, EskFest and Lakes Alive have all received funding for offshoot activities such as an equipment rental service, theatre training workshops, creative leaders to involve younger people in events programming and horror film creation masterclasses.
Three Peaks Arts has received backing for continuing to develop the former Horton-in-Ribblesdale Primary School into a studio hub. It will also offer student residencies, as will Harriet and Rob Fraser from Somewhere Nowhere and Imitating the Dog in collaboration with Kendal's Brewery Arts Centre.
Animator Virpi Kettu, Ragtag Arts and Another Space are also offering training and workshops in various genres.
This is the full list of those supported across both the Branching Out and Acorn funds:
Rachel Thornton – creative exchange; Matthew Annable – training in audio for games, VR and AR; Charles Tyrer and Settle Stories – event management training and internship; Lauren Smith – letterpress workshop and press; Juliet Klottrup – documentary film; Michael Jennings – training and support to develop coffee shop and cultural venue; Jessica Harris – arts marketing training; Jack Holden – creative timber framing course; Jessica Elleray – heritage sculpture; Beth Sculpher – placement with GPLD; Zanna Dennis – short film and podcast; EskFest – events equipment storage and rental service; Grizedale Arts – self-build eco house; Lana Grindley – arts support group; Ragtag Arts – workshops and networking ; Virpi Kettu – AR installation and workshops; Ludus Dance – talent development initiative; Qworkery – co-working space; The Knotted Project – theatre training workshops and performance development.
Kendal Torchlight Procession – creative leaders; Bentley-Brown Associates and Simply Repair South Lakes – future fixers business start-up programme; IVE – Aboard: Alight creative activity on canal boat in Skipton; Lakes Alive – horror films masterclass; Nature House and Craven College – creative arts resilience service workshop pilot; Skipton Puppet Festival – arts and employability workshops on puppetry and film; Somewhere Nowhere – mentoring programme and residency; Three Peaks Arts – use of Horton School as artists' studio hub and student residencies; Dr Will Smith and Dr Polly Atkin – literature readings; Imitating the Dog – digital and video projection artists residency; Another Space – film making and broadcasting course and exhibition by younger people.
Get updates by email
Subscribe to the Great Place Lakes and Dales newsletter