Writer turned lockdown thoughts into shop-front poetry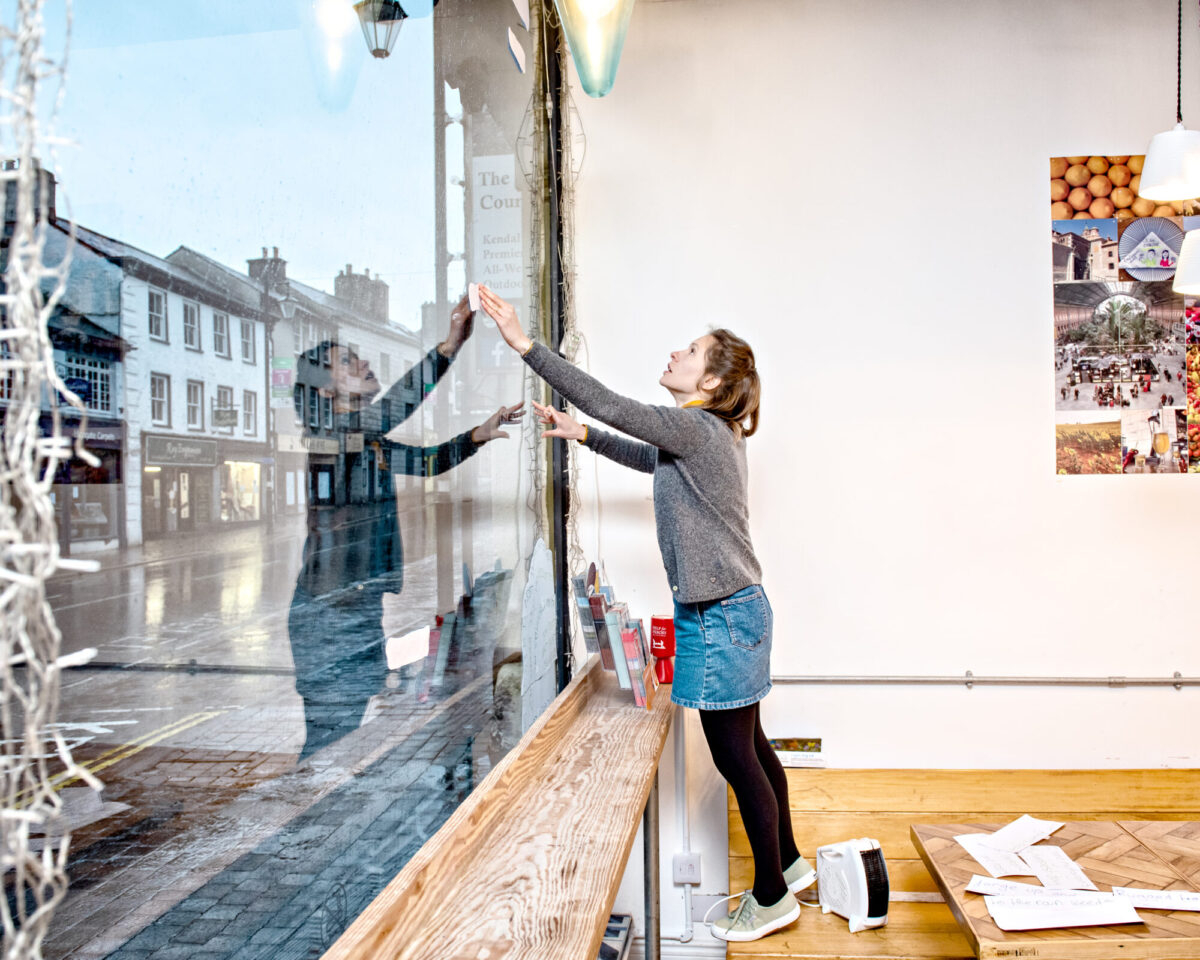 Freelance Poet, Melissa Davies kicked off Watch This Space 2021 by creating a poem live from Kendal restaurant, Comida, as part of our joint project with Kendal Poetry Festival. People sent in their responses to the question "How do you feel when you step out of your front door?" during February and Melissa used the answers to form a poem which people could watch being formed via our Instagram account or when passing the café.
After graduating from an MA in Creative Writing, Melissa began travel writing in early 2018 while exploring the mountains of Europe and North Africa by bike and boot. Having grown up in the Lake District, she then moved back to the area to concentrate on developing her creative career and a poetic practice based around sense of place.
One of our aims is to find alternative uses for spaces when they aren't being used for their main purpose. So, when we heard Melissa's idea we jumped at the chance to see Comida being used for public art. The event joined an online programme of some of the brightest stars of the UK contemporary poetry scene.
Melissa said:
"After a year of isolation and physical separation, especially for children out of school, I saw an ideal opportunity to demonstrate the connecting power of poetry – plus have fun with a restaurant space. Working with Kendal Poetry Festival is even more exciting because we're showing children that there's a place for their voices alongside published writers."
Not only did the project give opportunity to the public to express themselves and add to the town's vibrant arts scene, it also offered some much needed income to a local café at a time when the hospitality industry was hit hard by the pandemic.
Simon, who owns Comida, said
"We welcome any ideas that mean our business can be used in Covid-safe ways and remind people we are here. It's great a poem was created at Comida and even better that it was part of Kendal Poetry Festival."
Get updates by email
Subscribe to the Great Place Lakes and Dales newsletter