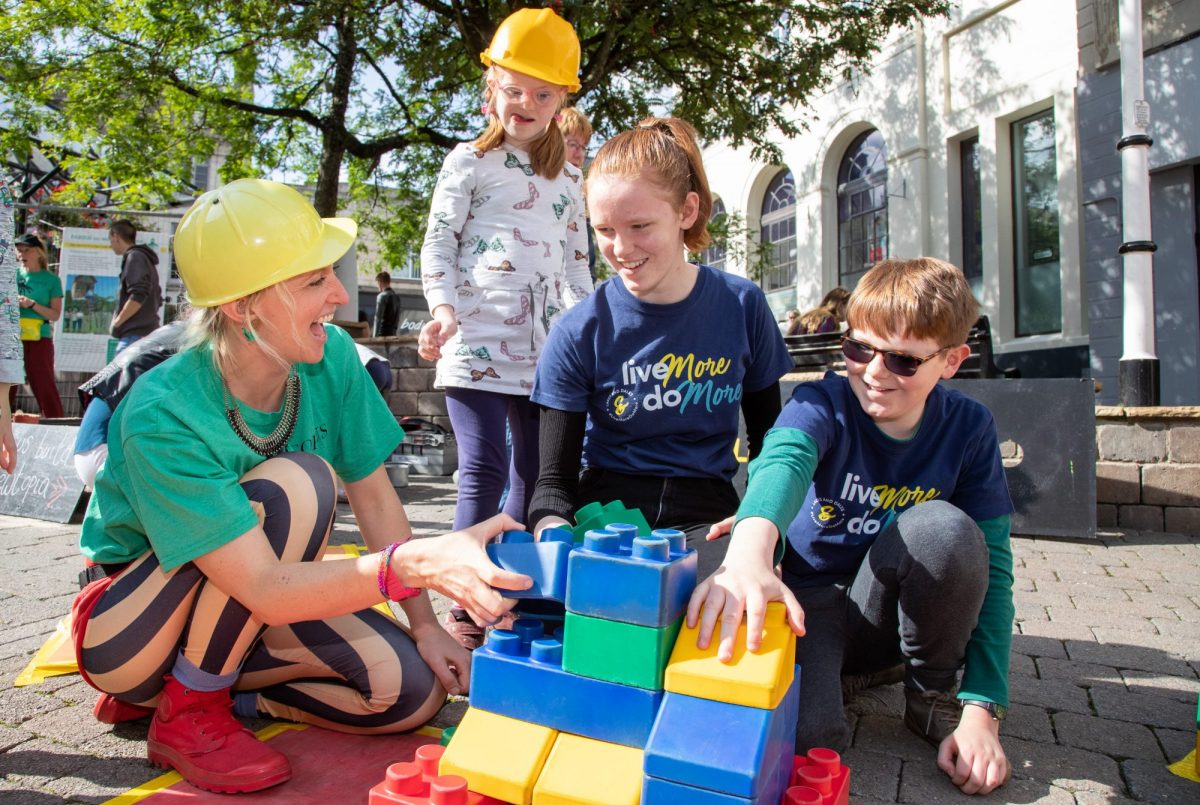 Arts, culture and heritage were at the heart of a summer of fun in the Lakes and Dales.
Revellers have scared themselves to death in an all-night horror film binge-watch, relaxed to live music, gasped at parkour-inspired performance and soaked up the agricultural traditions and sports which help give roots to rural communities.
Audiences have camped out, sung along, listened, witnessed, had a go, experienced augmented reality, released their inner creativity and generally had a fantastic time at events, festivals and activities from Grasmere to Skipton.
International Youth Day (August 12) was marked with a special event later that month organised by GPLD initiative Fresh Perspective. The ongoing pilot scheme puts power in the hands of 16-25s to decide what events happen in their local area. The group often communicates digitally rather than in person to fit in with busy lifestyles and together they hosted an afternoon of live music with a difference in Skipton in August.
'Music on the Canal' featured Beth Armitage and Declan Vink playing live on a narrow boat by Belmont Bridge in the town's canal basin. Find out more about what Fresh Perspective has lined up next by following @freshperspective on Instagram.
Lakes Alive, the Kendal-based annual free festival of contemporary arts and making, was a huge success. It featured mind boggling, ultra-creative art, street theatre and imaginative activities.
Kicked off with an open air Jacob's Join and procession, Lakes Alivers enjoyed art installations, immersive dramatic and musical performances, town trails guided by sonic spheres and lots of interactive, creative experiences.
Hinterlands International Rural Film Festival in Skipton brought the curtain up on the summer with its entertaining selection of the best of the green side of the silver screen. Countryside-themed flicks included Kes and God's Own Country.
The big agricultural shows and sports such as Kilnsey, Malham, Grasmere and Ambleside saw thousands enjoy attractions for the whole family from the thrills and spills of fell racing and the tense concentration of sheepdog trials to serious competition as farmers battled it out to have their animal crowned champion. Rural heritage skills like dry stone walling were showcased alongside crafts, makes and bakes.
Over in the digital world, creatives have been chatting online in recent weeks through our regular Collective North open chat sessions. Topics this summer have been collaboration and cultural action and activism.
Get updates by email
Subscribe to the Great Place Lakes and Dales newsletter