Unplug in the Lakes and Dales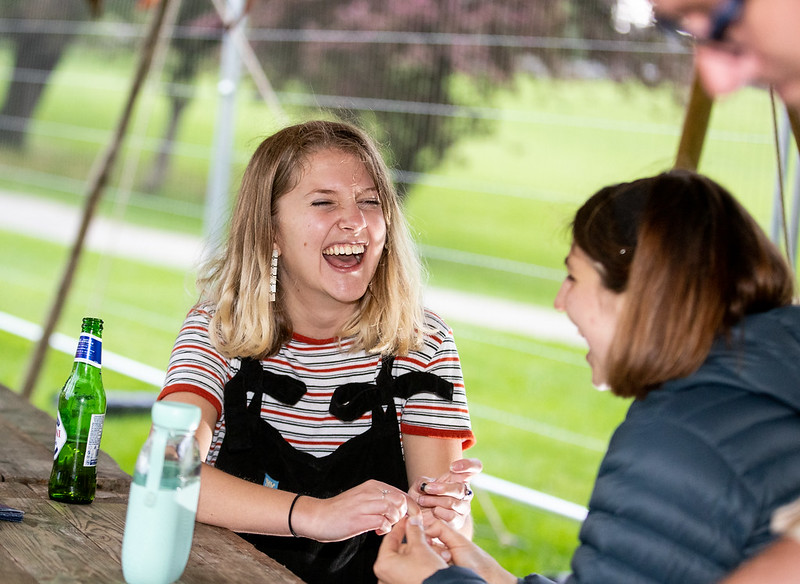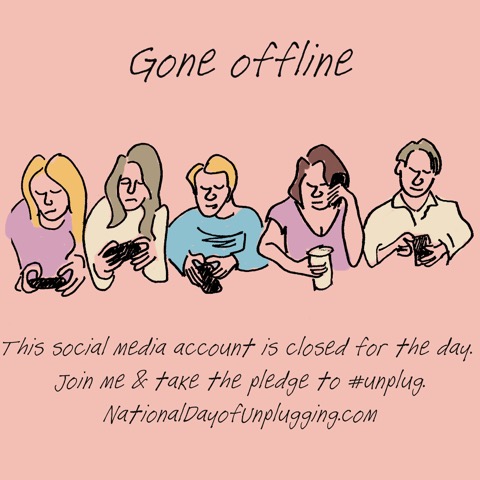 From sundown on 6 March to sundown on 7 March it is National Day of Unplugging. Okay, so we have stolen this day from America but we think it is a GREAT idea. After all, there is so much to enjoy here in the Lakes and Dales. As the day organisers explain, "we increasingly miss out on the important moments of our lives as we pass the hours with our noses buried in our devices." So as the day approaches, indulge in your screen one last time while we run through some ways you could spend the day and make the most of being unplugged.
If you struggle to switch off, why not download and print this mindfulness guide for creative people from Settle Stories? It features handy tips and practical activities from Director, Sita.
Then, Head to Brockhole on Windermere to experience a breathtaking place with so much on offer. There's a visitor centre, café, indoor play, adventure playground, gardens, restaurant and lakeshore activites. You could take in the views of Derwent Water from the summit of Cat Bells, savour the flavours of the Lake District in Cartmel or enjoy a boat trip on wild waters aboard the Coniston Steam Gondola.
We know, it never rains but it pours in the Lake District. But hey, if it didn't rain we wouldn't have our green fells, wild woodlands, or those lakes we're always banging on about. Remember, there is no such thing as bad weather, just bad clothing. That being said, even we get a bit sick of the rain managing to find its way down the back of your neck. That's why Brockholes has you covered with archery and laser clay shooting activities – meaning rain never stops play, plus, the house has got more to offer than just the food!
Get up close to a fantastic collection of boats at Windermere Jetty, take to the water on a beautifully restored Edwardian steam launch and enjoy lunch with extraordinary views across the water in the lakeshore café – if you're on your own then trust us the views will keep you occupied! Or meet the team who restore and conserve the beautiful boats in the collection, free talks are held outside the Conservation Workshop every day at 11am.
Did you know the Yorkshire Dales Millenium Trust has planted 1.5 million trees since 1996 and are planting a further 100000 over the next two years? Use the day to get into some woodland and go and see them! Text your friends with where to meet ahead of the day and then grab your wellies or walking boots and get going!
If you want to get really outdoors-y why not spend the night in a Borrowbelle tent in the Yorkshire Dales? There's nothing quite like sleeping under canvas, being in the beautiful countryside and staying in a calming space where you can gaze at the stars instead of your phone! You won't miss googling how to set up your tent either – they do that for you!
Yorkshire Dales Guides offer a wide range of activities but the best one for totally switching off and getting away is Caving, after all – you can't get signal! They also offer trips for families with young kids. Head here to book a last minute adventure.
Of course, unplugging starts from sundown on Friday evening (6 March) so you could get started with a trip to Brewery Arts Centre Kendal. Three-time Edinburgh Comedy Award nominee and very-hard-to-pin-down-indie-underdog-nightmare Josie Long is visiting with her brand new show, there's two films screening and the following day head there for an exhibition or a workshop in experimental printmaking.
We know, we know, getting yourself away from a screen is one thing, but what about the kids?
The Yorkshire Dales National Park has a FREE Young Archaeologists Club Taster Session. The YAC is the only UK-wide club for young people (from ages 8 to 17) who are interested in archaeology. Sessions vary from learning about archaeological methods, having a go at history themed crafts or visiting historical sites and archaeological digs. Find out more here.
Youngsters can explore Windermere Jetty's  galleries and search for clues with the Jetty's Codebreaker game. Uncover answers around the museum and then use the nautical flag alphabet to crack the code. Free with admission.
If being indoors and eating are more your thing why not to head to Elsworth Kitchen in Skipton? Families are able to have down time with a children's area upstairs in the corner. It entertains the little ones while you enjoy a good coffee and cake or lunch. It's a great chance to relax and unwind without getting your telephone or laptop out.
Or take them over to RagTag Arts near Kendal for 'Saturday Makers', a kids craft workshop 10.30am – 11.30am.
We hope you can take some inspiration from the above and get out and enjoy the Lakes and Dales without your phone for one day but if the idea is filling you with dread here are five science backed ways to break your phone addiction. And, hey, if you discover something really insta-worthy you can always return on another day to snap it and use #LiveMoreDoMore to share it with us 😉
Get updates by email
Subscribe to the Great Place Lakes and Dales newsletter