Watch This Space Pocket Residencies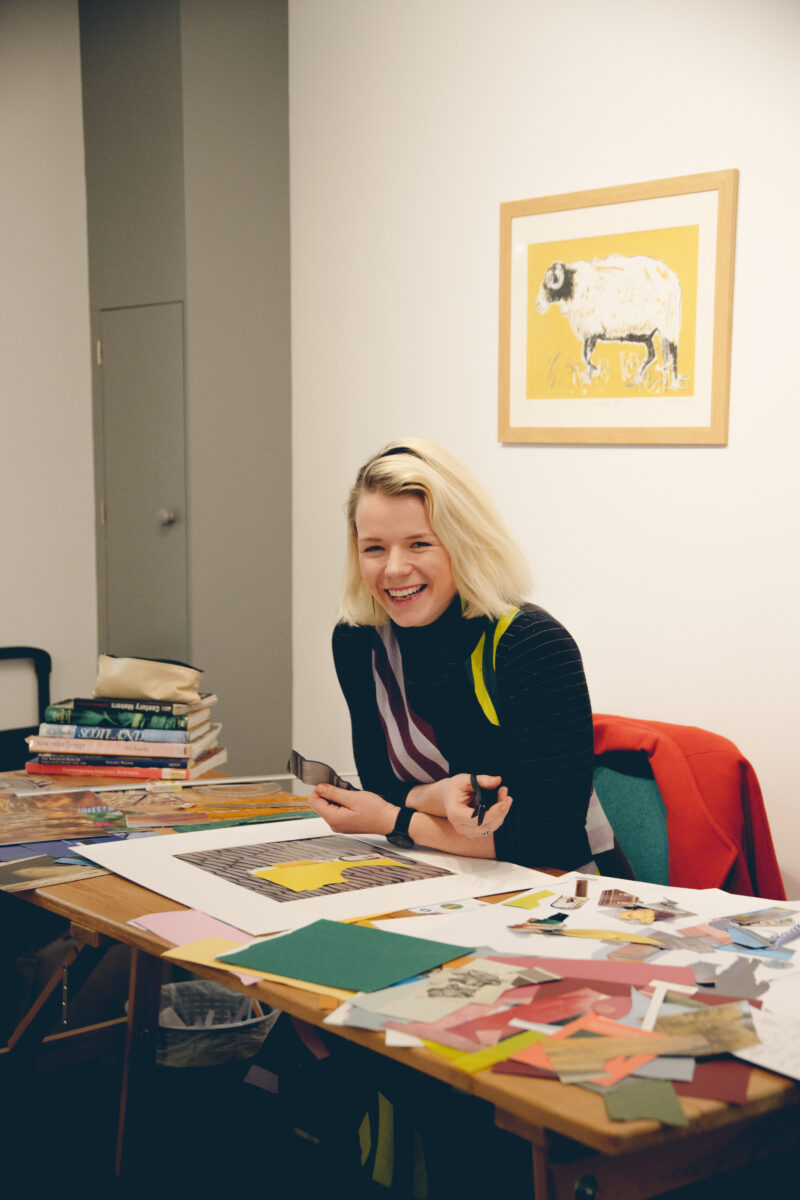 November 2022 saw the third iteration of Watch this Space as four artists set up camp in unconventional venues for a period of 3 days in Skipton.
Four venues hosted artists between 22 and 26 November 2022. First up, Elsworth Kitchen partnered up with Rob Young, a writer from Harrogate. Initially hesitant as to how having an artist in residence would work in their busy restaurant, Rebecca, Bruce and all the staff at Elsworth Kitchen welcomed Rob into their midst. Working without materials, paints and pens, Rob isn't immediately obvious as an artist, so he made himself known by chatting with the staff and regulars. Rob is fascinated by words and has been helping Elsworth Kitchen to tell their story through quirky graphics, Lego figures and playful language.
Just around the corner from Elsworth Kitchen, Louise Goult, a textile artist from Saltburn-by-the-Sea took up her residency in On Trend Boutique. Keen again to tell the story of this boutique, set up in amongst the challenges of COVID and surviving to tell the tale, Louise responded to the shop through hand embroidery. Conversations, stories, patterns and observations have been recorded in stitch by Louise onto pattern pieces that she will make up into a toile garment and return to be displayed in the shop early next year.
On the other side of town, two more artists resided next door to each other in Steep and Filter and Qworkery co-working space on Otley Street. Bryony Simcox spent three days as a Qworker creating a series of three collages based on the architecture and textures of Otley Street. Bryony emersed herself in the co-working space over her residency, even joining the weekly 5km jog and the Qworkers celebrated her artwork creation with a mini-launch on the street with cake and inviting the public into the hallway to see the works. One of the Qworkers said about having Bryony in their office:
"Lovely to see the process of creating art within the street and space. Bryony was super enthusiastic and friendly and easy to engage with."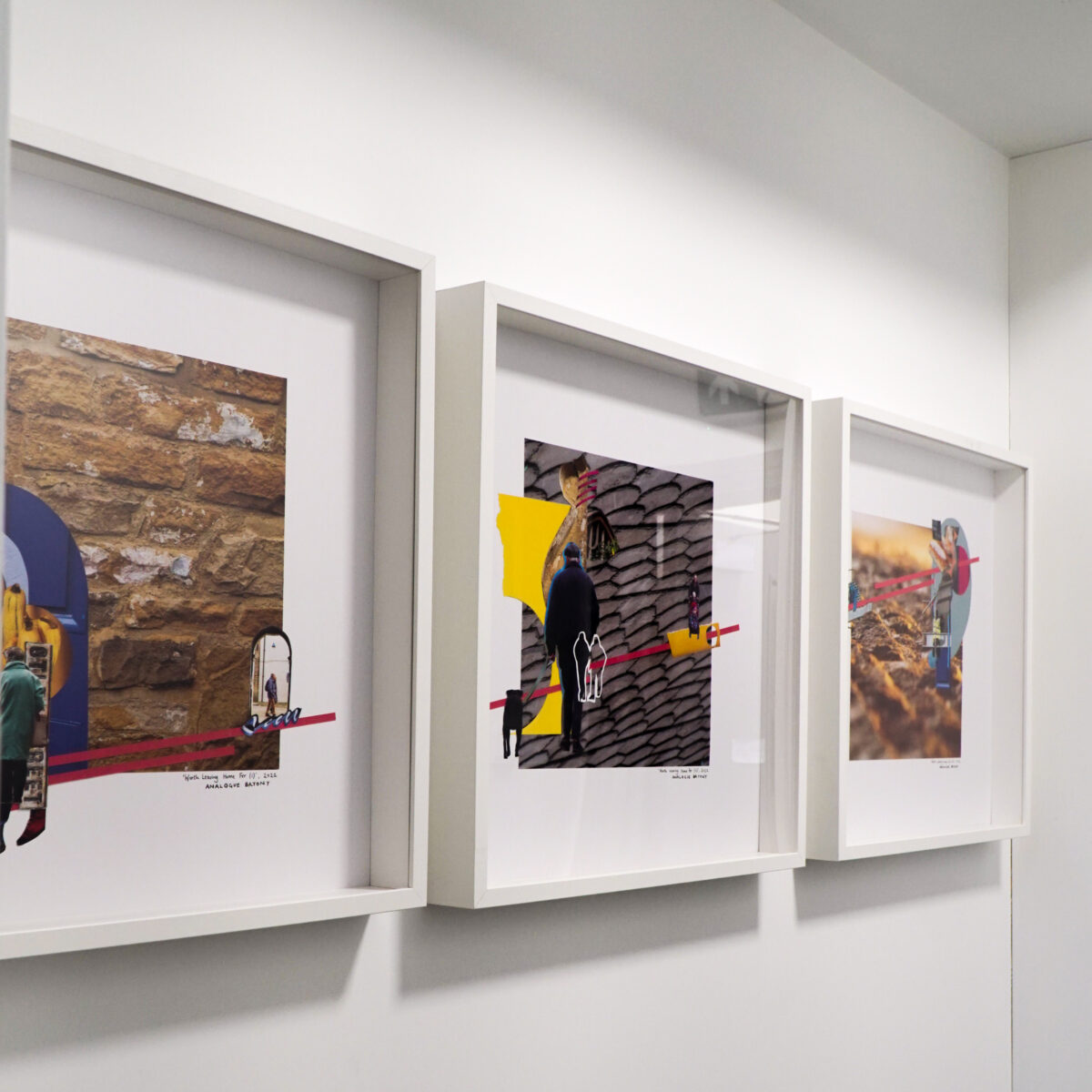 Photography: Juliet Klottrup
Next door, Lucy Morrison challenged herself to create a painting a day inspired by the comings and goings inside Steep and Filter. Located just inside the door she painted away for three solid doors, mastering her challenge. Afterwards she said how the residency had been, "a happy and joyful experience."
Watch this Space, Pocket Residencies is a GPLD project funded by Skipton's Heritage Action Zone's cultural programme.
Get updates by email
Subscribe to the Great Place Lakes and Dales newsletter