Watch This Space Skipton Update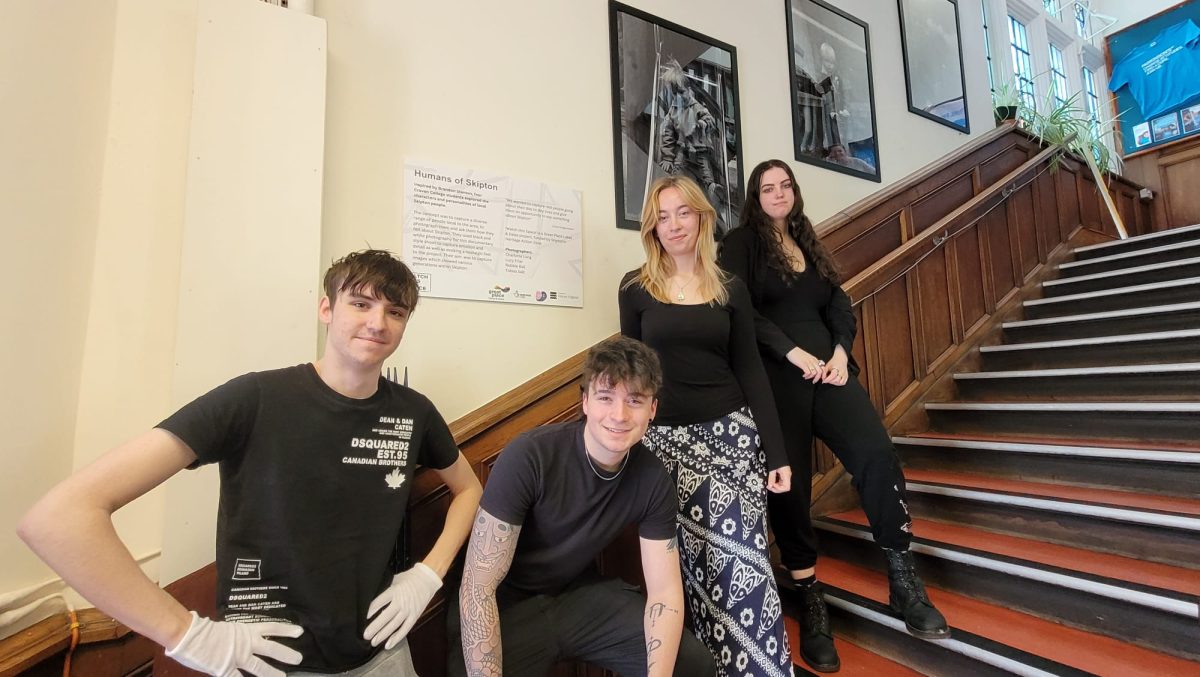 Throughout 2022/2023 we have run the third iteration of our Watch This Space project with funding support from Skipton Heritage Action Zone. Although the main premise of the project remained, with creatives being placed in unusual spaces for 48 hours, other smaller projects were formed including Humans of Skipton.
This collection of photographs, inspired by the famous 'Humans of New York' project, is now on display in Skipton Library until Friday 9th June. Taken by Fine Art and Media students from Craven College, the exhibition depicts eight local people spanning the generations.
In late autumn 2022, four students approached local people and asked if they could take a portrait photograph of them for a project. They also chatted to people about how they felt about the town. The students then went through the process of curating the photos down to a collection of eight and getting them ready for exhibition.
As well as Humans of Skipton, Emily Wilson, Watch This Space project manager, ran pocket residencies in four locations around Skipton, with each venue hosting a different artist and producing a variety of pieces inspired by the spaces.
The final part of the Watch This Space project will be an independent theatre performance lead by theatre practitioner Clementine Bogg-Hargroves to coincide with HAZ's Skipton Now festival running throughout August. More information about the content of the performance and the chosen venue will be available soon.
Get updates by email
Subscribe to the Great Place Lakes and Dales newsletter