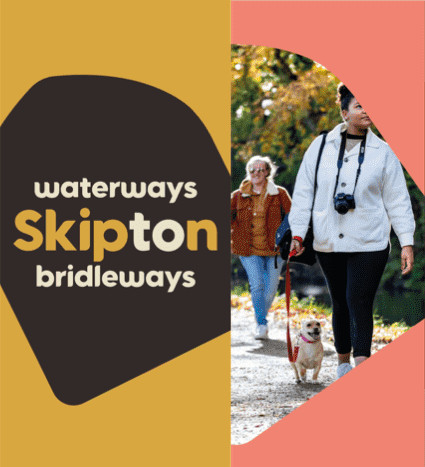 Last month the new Welcome to Skipton website was launched as part of a new brand development programme for the town. This has been initiated by the local Skipton placemaking steering group chaired by GPLD.
Funded by Skipton High Street Heritage Action Zone with support from Skipton BID, Skipton Town Council, Craven District Council and ourselves the new branding will be launched in the autumn and help to showcase the huge variety of activities, events, shops, culture and heritage that Skipton has to offer. It includes new digital assets including www.welcometoskipton.com with easy access to local business's individual websites and information.
The new website also features recommendations on things to see and do and a page to plan your visit and aims to streamline the tourist experience within Skipton and unite all the businesses within the town with a central brand that is instantly recognisable. Businesses can have their own log in so they can upload their own information and keep their section of the website up to date with any new offers or events they host.
The branding itself has taken inspiration from the colours and shapes of Skipton. For example, from abbey brick, Yorkshire stone, water's edge, dale green and shepherd's sky with the shapes being taken from the archways and doorways of Skipton's famous historic buildings.
If any businesses would like to add to the website you can register for free, just visit the website here. From there you can create your own profile, submit and edit listings and answer messages.
Get updates by email
Subscribe to the Great Place Lakes and Dales newsletter